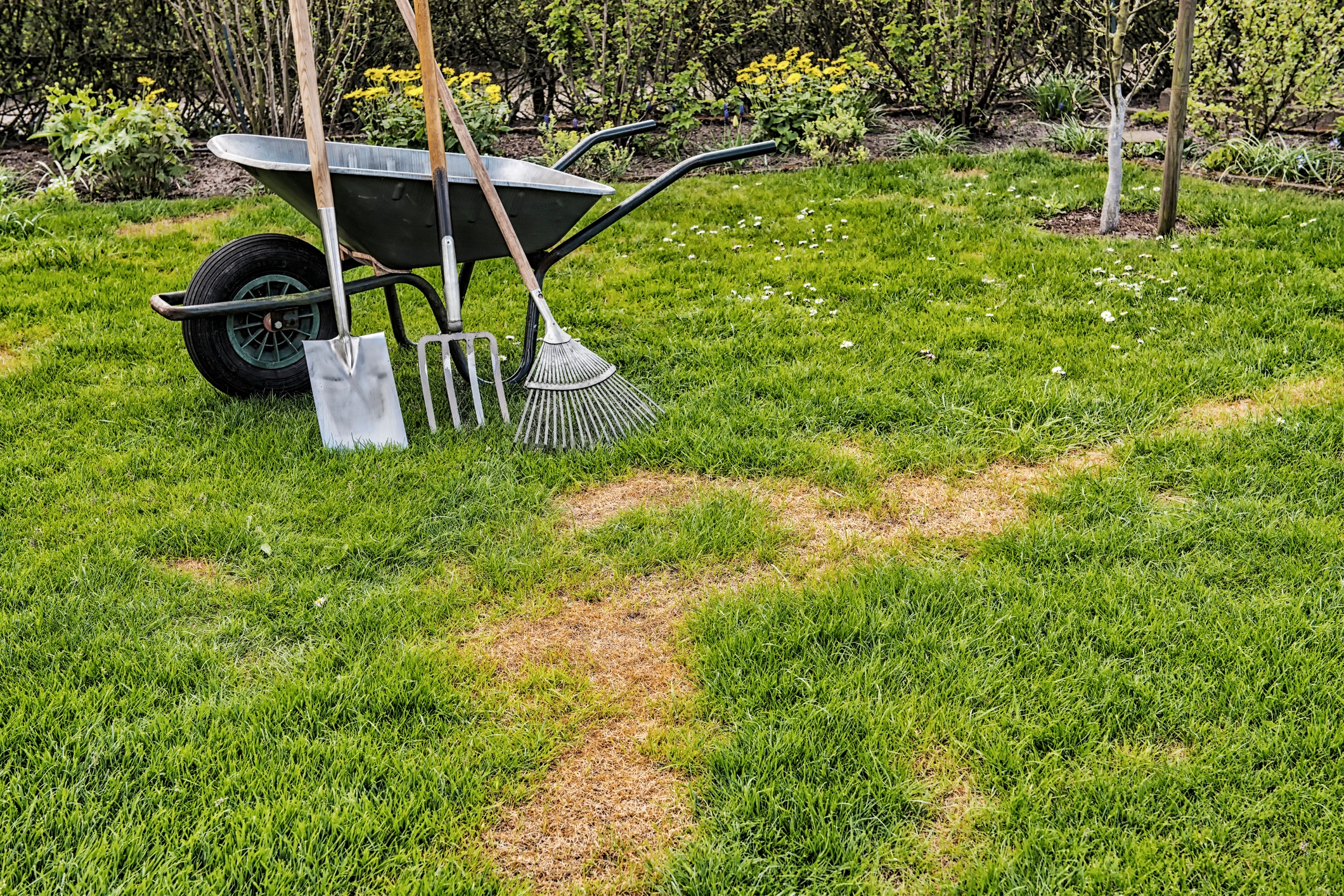 Grass is very resilient. More often than not, lawns can recover on their own as long as stress conditions like disease and insects don't continue for long periods of time.
However, it goes without saying that lawns appreciate a little TLC. A well fertilized, irrigated, and mowed lawn can make a huge difference in how it responds to and recovers from stress.
Having said that, when areas are just not recovering, you might need to look into repairing or renovating your lawn.
Depending on the starting condition and whether you have isolated areas or an entire lawn to address, there are a number of paths you can take on your way to healthy, happy grass.