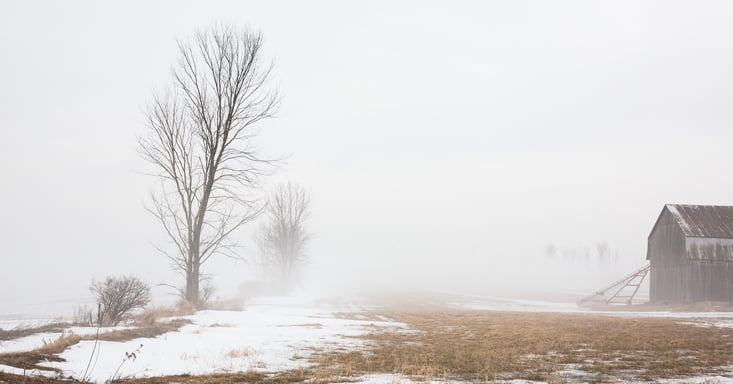 Winter kill is a common term used to describe turf damage that takes place during Winter. Most people assume winter kill only happens when snow is covering the lawn, however that is not true. Lawns covered with snow for months at a time certainly do see their fair share of turf damage, but snow alone is not the only factor that causes damage.
Depending on what part of the country you live in, the amount of snow coverage and the length of time the lawn is covered by snow can be significantly different region by region. The majority of Canada, with the exception of coastal regions in British Columbia, regularly experience consistent snowfall and snow coverage for the better part of 3–4 months (specifically December through March). With that being said, these areas can be faced with winter kill damage that's caused by snow coverage.
Generally speaking, when a lawn is covered with snow vs. not being covered during the harsh winter months, it's usually regarded as a positive, considering the lasting effects other factors can have on a lawn. Consistent snow coverage acts similar to a blanket and helps insulate the grass plants and their roots from cold temperature extremes. Exposure to these temperature extremes, combined with wind, ice, and freeze/thaw conditions can be very damaging without snow coverage.
A lawn can experience a range of symptoms during the Winter months, including;
Click below to download our free Winter eBook, which outlines all of these common Winter issues and how you can address them.