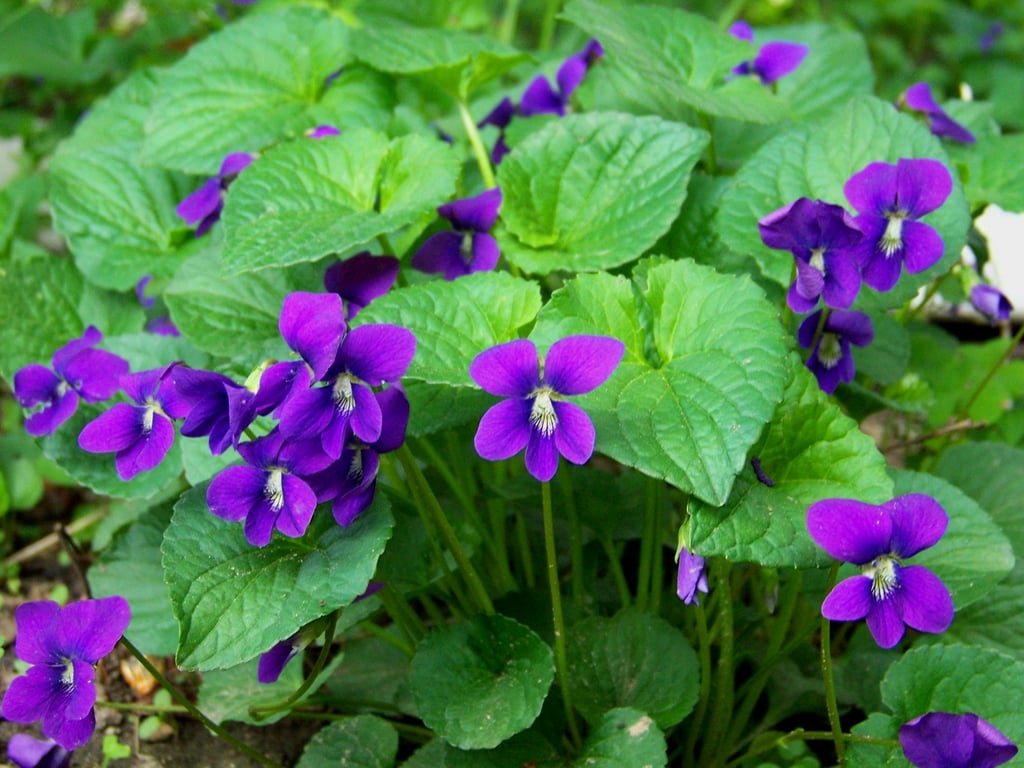 Wild Violet (Viola papilionacea)
Life Cycle: Perennial broadleaf weed
Growth Habit: clumping, spreading
Leaves: Heart shaped leaves, cupping towards petiole, rounded teeth on leaf margins
Roots: Branching rhizomes, dense fibrous
Flower Colour: Blue, purple, white
Control: Difficult to control
Wild Violet is a perennial broadleaf weed. It is typically found in shady moist areas although they can grow in full sunlight as well. Violets are low growing and spread aggressively. They can be identified by their heart shaped leaves which tend to cup towards the petiole and have rounded teeth on the margins. The surface of the leaves have a waxy coating which make it difficult for control products to penetrate and be effective.
The flowers of the wild violet range from blue, purple, to white and generally appear from March until June. The flowers are pansy like with three lower petals and two lateral petals.
Selective post emergent weed control products can be used to help minimize and eliminate infestations. Wild violet is considered very difficult to control and it can take several seasons to fully eliminate.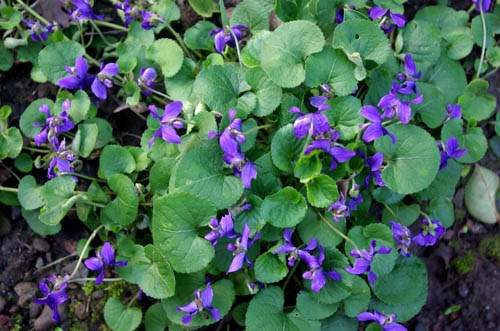 If Wild Violet becomes a problem in dense established turf, selective post emergent weed control products are effective.
If you're interested in our Fiesta Weed Control services please click
HERE
.