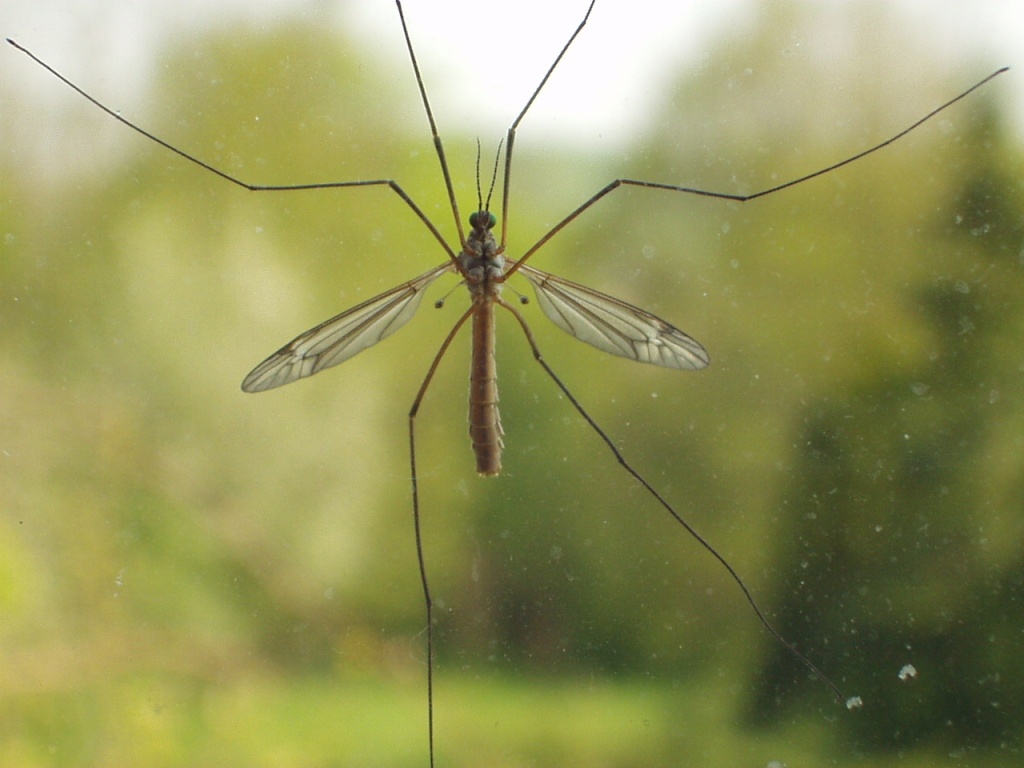 A major lawn pest in the Greater Vancouver area is the European Crane Fly, or more accurately – their larvae called leatherjackets. A native of Eurasia, the European Crane Fly will lay between 200 and 500 eggs every fall. Yikes! And the larvae that hatch are hungry!
What Do They Look Like?
These pests are harmless as adults. They look like gangly mosquitoes but they don't bite or sting and are pretty terrible at flying. You'll find them congregating on the sides of houses, barns, fences, window and door screens, etc. It's their larvae, that look like grey or greenish maggots, that cause all the trouble. The larvae grow to 1.5 to 2 inches long and taper at both ends.