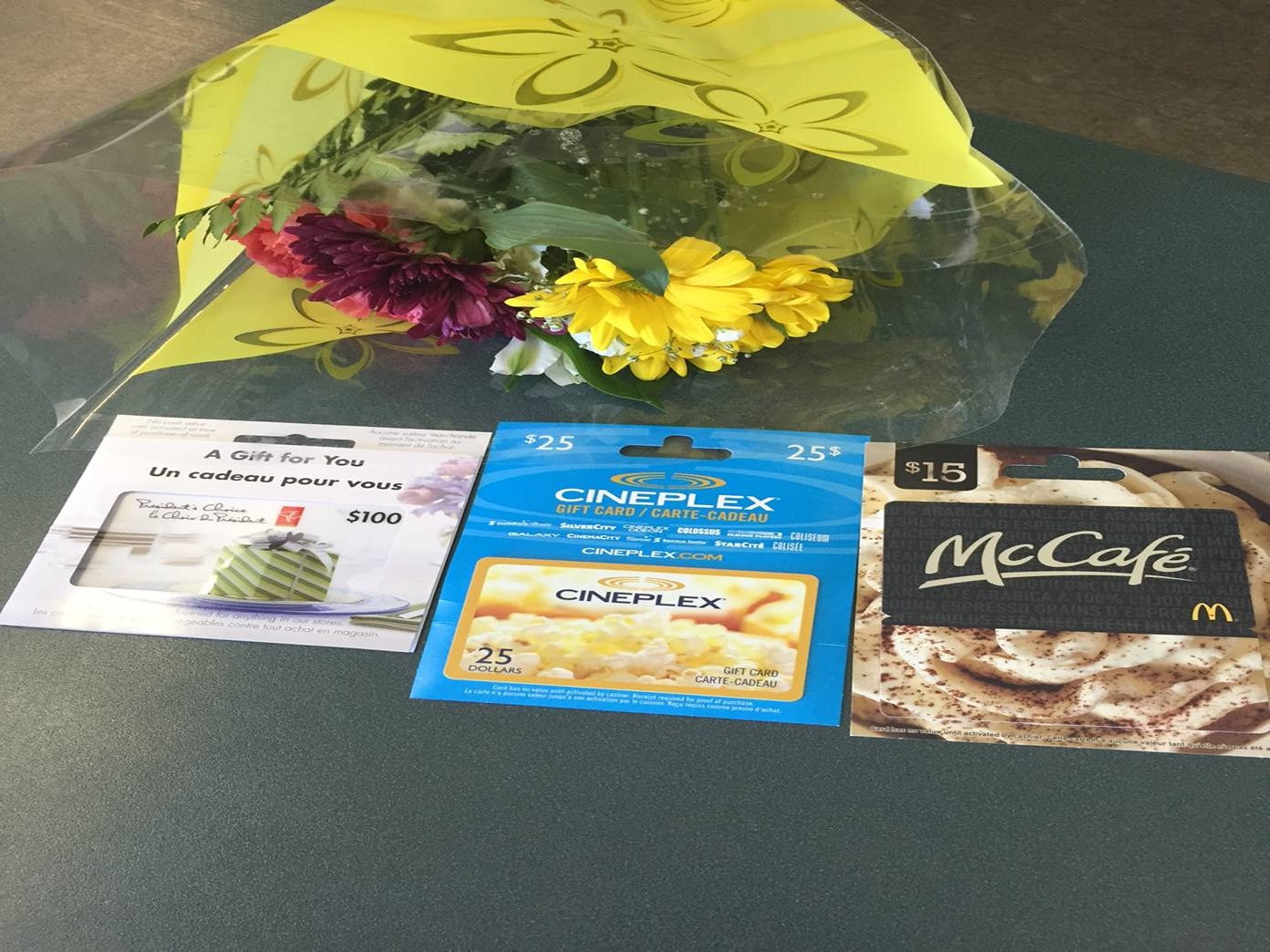 Nutri-Lawn of St. Johns NFLD recently ran a 'Grocery Give-a-way' campaign. They had an online entry form that people could apply or nominate someone in need of a 'hand up'. "We have selected 2 families for the grocery give a way. Both are single parents who were brought to tears when Kelly from VOCM cares called them" said Boyd Loveless, local franchise owner.

"When I had the opportunity to speak with them they were so thankful and saying that $100.00 to them is like $500.00 to most."

We delivered the gift pack below to the recipients to say congratulations. We added movie passes and McDonald Gift cards so they can treat their children this weekend.