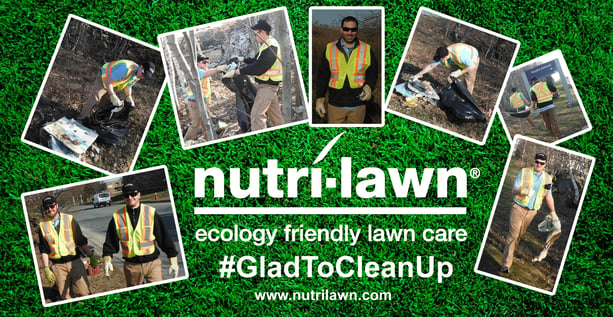 On Monday, May 5, 2015 Nutri-Lawn Nova Scotia staff took on the challenge to Clean Nova Scotia! We worked on MacDonald Ave. in the Burnside Industrial Park (Dartmouth, NS)
With the help of Customer Service Reps Kyle Nicholson, Ryan Crawford, Zach Conohan, Matt Maxwell, Andrew Bruce, Zach Egan & Matt Robinson, we were able to clean-up 2 sections of MacDonald Ave.
Our team collected 4-yards of garbage and one full bag of recyclable items.
This was a great team building activity and we would encourage all local business to participate in the Great Nova Scotia Pick-Me-Up.
‪#‎GladToCleanUp