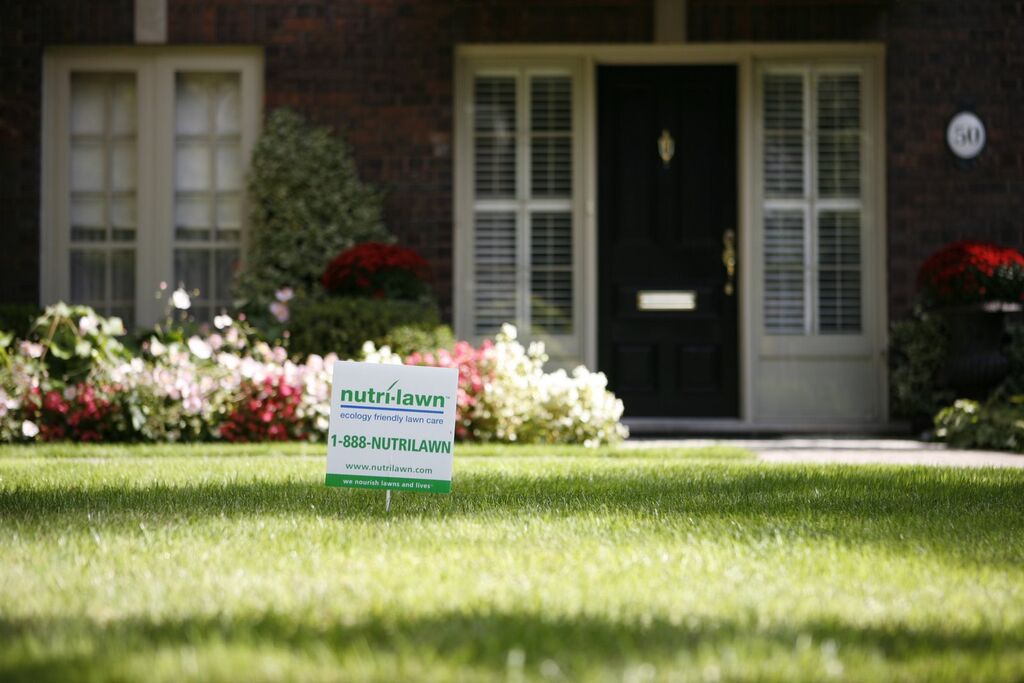 Introducing important cultural practices can add value and greatly benefit a lawn, especially when combined with many of the lawn repair options that we have highlighted in past blogs. Combining cultural practices together at the same time can help enhance their overall performance while increasing the chances for success and overall results. Here are important cultural practices to consider along with seeding this fall:
Core Aeration
Core aeration is the process by which small cores of soil are removed from the lawn. This is done using an aeration machine. Aerating the lawn is highly recommended and provides many benefits including: relieves soil compaction, removes undesirable thatch layers, encourages deep root growth, improves air and water exchange, and improves fertilizer and other control product uptake.
Organic Topdressing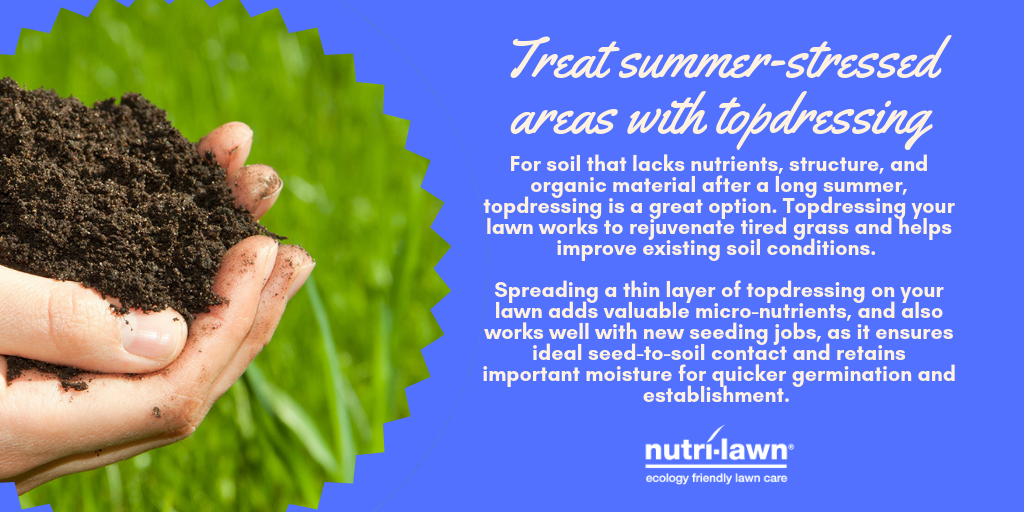 Soil conditions lacking in essential plant nutrients and organic material can create a challenge maintaining healthy turf. Spreading a thin layer of weed free natural organic topdressing across a lawn can help bring a tired lawn back to life by adding valuable nutrients, organic matter, micro organisms that fight plant disease, improve heat and drought stress, and optimizes seed germination and turf establishment.
Enhanced Calcitic Lime
Optimal soil pH ranges between 6.5 – 7.5. readings below 6.9 are considered acidic and readings above 7.1 are considered alkaline. Fall is a great time to apply enhanced Calcitic Limestone to neutralize soil pH when conditions below 6.5 exist. optimizing soil conditions help increase the availability of plant essential nutrients and enhance turf establishment.
Fall Fertilizer
One of the single most important things you can do for a lawn is to provide it with the plant essential nutrients that are required for it to grow healthy. Ensuring that these nutrients are well balanced increases the success rate during seed establishment and turf establishment.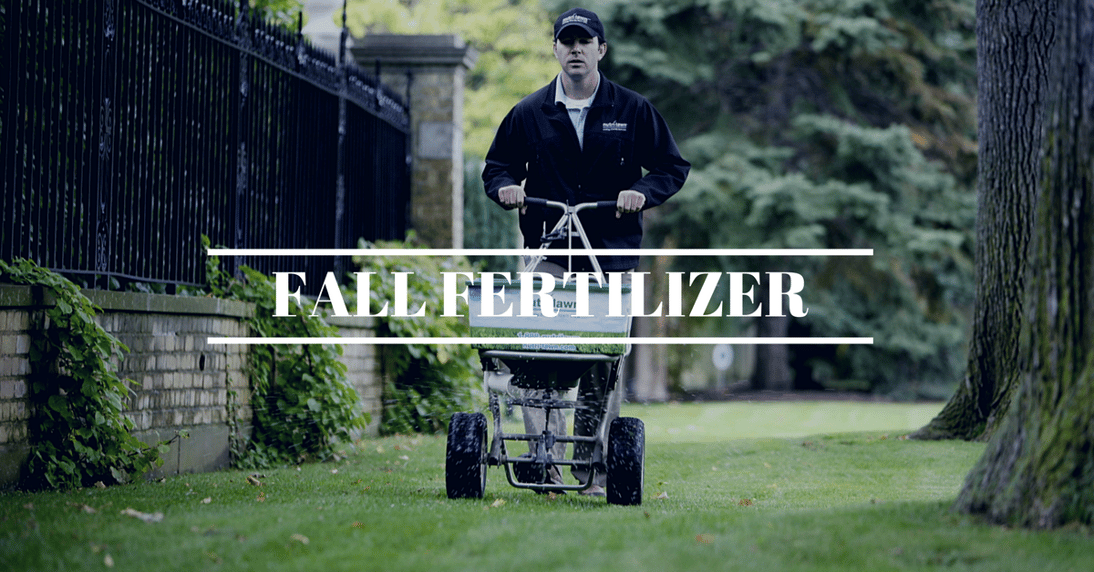 For more lawn care related tips and tricks, follow us on Facebook.