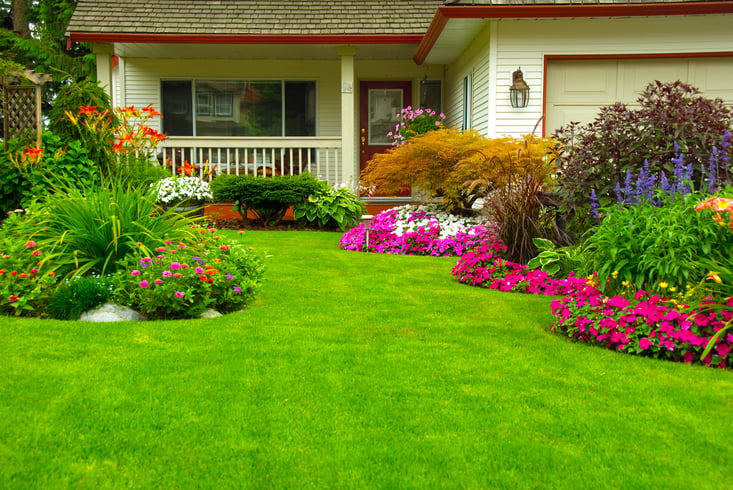 Aesthetics aside, a lawn free of weeds, insects, and disease can provide a number of often overlooked benefits.
Not only does green grass please the eye, create calm and peaceful feelings and provide a soft, safe surface for kids and pets to play, a well looked-after lawn also benefits soil, water, air quality and the environment.
Healthy Lawns Control Soil Erosion & Reduce Runoff
Dense, healthy grass is the best natural surface we have for trapping rainfall and reducing erosion. A thick, healthy lawn will reduce the risk of run off making its way into our gutters and storm sewers.
Since compacted soil is a major contributor to runoff, we recommend that you aerate your lawn to maintain the health of your soil and promote good turf growth.
Healthy Lawns Enhance Groundwater Recharge and Purification
A healthy lawn acts as a filter, capturing and breaking down pollutants as rainwater passes through the root zone. The microbes in your soil help break down chemicals, turning them into harmless materials.
The natural filtration system of a healthy lawn filters rain water so effectively, if often leaves it up to 10 times less acidic than water that runs off a hard surface.
Healthy Lawns Trap and Biodegrade Dust and Air Pollutants
Turfgrass absorbs sulfur dioxide, ozone and other pollutants. A lawn size of 2500 square feet converts carbon dioxide into enough oxygen to sustain a family of four.
Plus, at 8 or 10 individual grass plants per square inch, your lawn contains millions of tiny dust traps. As air circulates outside, turfgrass traps and removes much of the dust and dirt circulating around your home.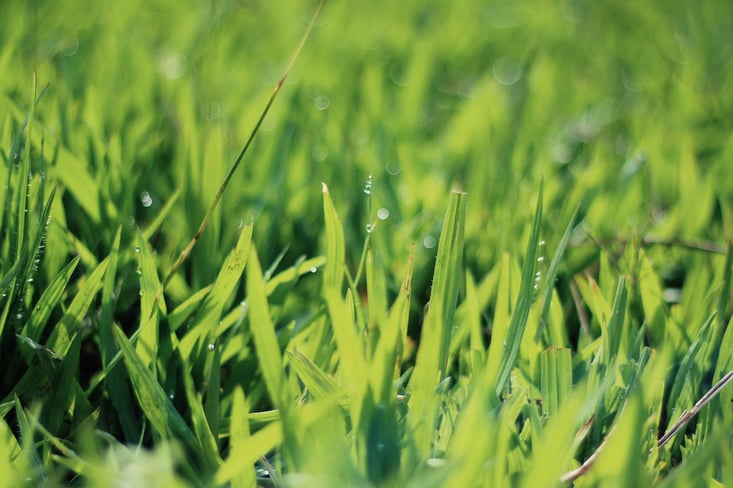 Healthy Lawns Decrease Noxious Weeds & Allergy related Pollens
Noxious weeds are harmful plants that can cause adverse effects to crops, natural ecosystems, humans, or animals. Maintaining a healthy lawn will reduce the likelihood of potentially harmful weeds growing in your grass.
Since the pollen produced by certain weeds can cause allergies, it's no wonder many of our customers want a weed-free lawn. The airborne particles found in many weeds tend to affect allergy sufferers the most on dry, hot, and windy days. Weed pollen is increasingly evident in the late summer through to early fall, peaking around September.
Healthy Lawns Contribute to Property Value
Curb appeal is a huge factor in selling any property. A healthy, green lawn can increase the value of your property by 15%. By maintaining your lawn on a regular basis, you can ensure a good first impression when it comes time to sell.
Follow us on Facebook for more lawn care tips and tricks!