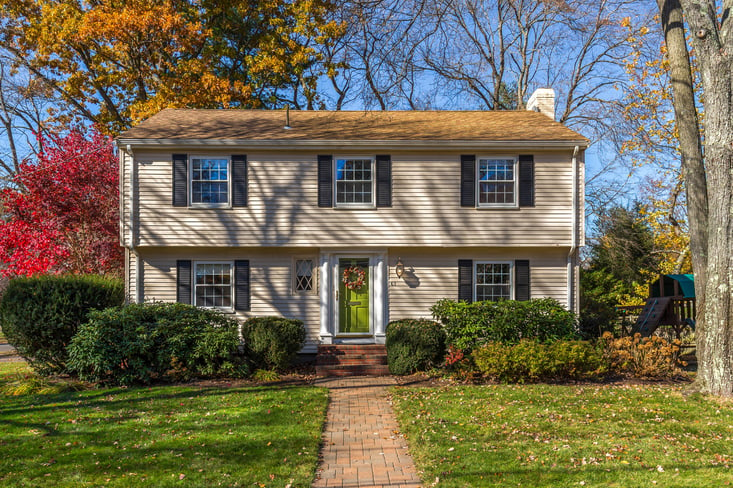 Fall is now in full swing, and isn't it spectacular? Apart from all the colourful leaves you need to keep raking, you might think that your job out in the yard is surely done. But in fact, Fall is the ideal time to give your lawn some much needed attention.
With cooler temperatures and decent rainfall, your lawn is busy taking in energy and moisture, as well as the plant essential nutrients it needs to thrive in Spring.
Repairing Summer damage and preparing your lawn for a long, dormant Winter is best done in Fall. Plus, by performing some crucial lawn care services in October and November, you'll set yourself up for success in Spring.
Here are the 10 most popular Fall lawn care services, in no particular order.
Core Aeration
It's recommended to aerate your lawn annually, and since the lawn is actively growing, Fall is the ideal time to do it. Core aeration is the process of manually removing small cores of soil from the lawn with an aerating machine. This is essential if you have compacted soil, which restricts your lawn's access to air, water, and nutrients.
Core Aeration relieves soil compaction, removes excess thatch, and encourages deep, healthy roots. An annual aeration also helps to reduce weed infestations, insect problems, and disease incidence.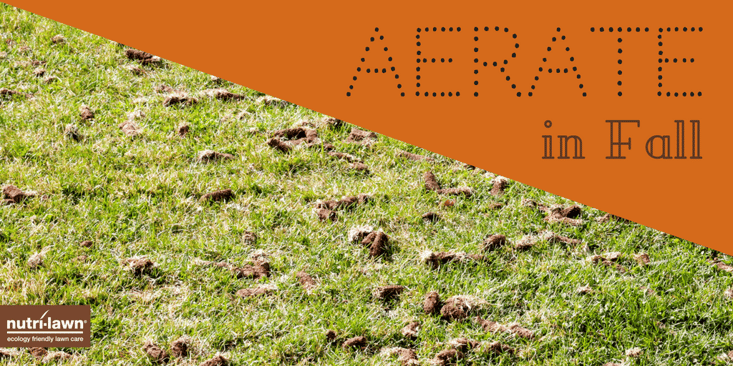 Topdressing
Healthy soil is the foundation of healthy grass. It's important to have soil rich in nutrients so that your grass has a better chance of growing healthy. Topdressing works to adjust existing soil conditions by adding the valuable nutrients and micro-organisms it needs to be successful.
Spreading a thin layer of natural organic topdressing across the lawn will help the lawn thrive and fight off stresses, as well as assisting it in breaking down undesirable thatch. Topdressing also works great with new seeding jobs, helping ensure ideal seed-to-soil contact.
Calcitic Lime
Equally, when soil becomes too acidic the nutrients your grass needs to thrive become unavailable, resulting in unhealthy turf. Frequent applications of calcitic lime work to neutralise soil pH, improving fertilizer performance and reducing potential weed and moss problems.
Fall is the ideal time for a calcitic lime application, since the lawn is actively growing. Conduct a soil test to see if your soil needs neutralizing; Optimal soil pH ranges between 6.5 to 7.5.
Fall Fertilizer
As with most things, the key to success is planning ahead. Fertilizing in Fall with a custom 'Winterizer' blend promotes deep rooting in late Fall and into early Spring, prolongs dark green turf colour into early Winter, and helps ensure good Winter lawn survival and hardiness.
Applying a custom blend of fertilizer in Fall also enhances the turf's ability to store carbohydrates and increases the turf's shoot density. Plus, fertilizing in Fall will help provide an early Spring green-up.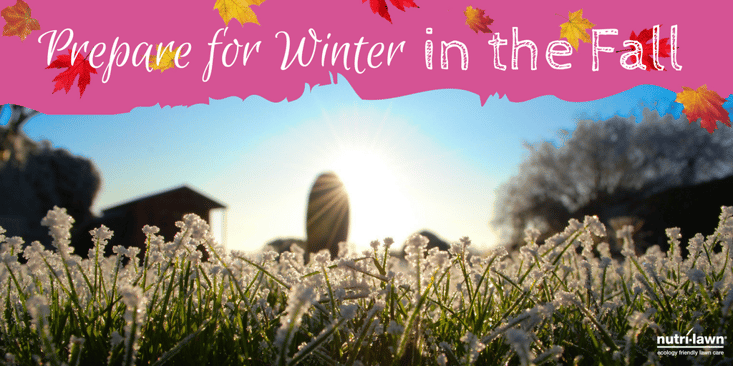 Overseeding
Fall is the perfect time to thicken up thin, weak lawns with new grass seed. Adding new seed by overseeding your lawn will help keep it healthy and robust. Overseeding introduces new grass species that require less water and fertilizer, resist insects and disease pressures, and discourage weed infestations.
Even if your lawn is reasonably healthy, it's still recommended to add new grass seed to your lawn on an annual basis, and Fall provides optimal conditions to do that.
Slitseeding
For damaged lawns in desperate need of revitalisation, slitseeding might be the answer. A specialised slitseeding machine slices shallow vertical rows into the soil in multiple directions. At the same time, the slitseeder drops new grass seed into the rows, ensuring excellent seed-to-soil contact, optimizing seed germination and improving turf establishment.
Here's a before and after of a lawn that was slitseeded; the first photos were taken in early May, at the onset of Spring. By August, the lawn is looking healthy and revitalised, despite Summer stress.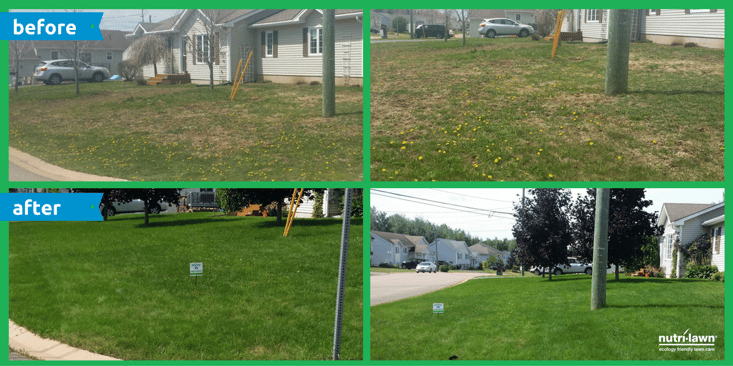 Seed & Feed
As the saying goes, isn't it always a bonus to kill two birds with one stone? With seed & feed, you can enrich poor soil and improve turf thickness in one step with a 3-in-1 blend of grass seed, starter fertilizer, and organic topdressing.
The special combination is carefully spread and evenly applied across the lawn, delivering the right amount of nutrients, seed, and fertilizer to ensure the lawn grows healthy. It's perfect for established lawns that need more than just overseeding, and helps rejuvenate tired lawns that suffer from poor soil conditions and lack plant essential nutrients. Combined with a core aeration, you're further enhancing the benefits.
Power Raking
Over Winter, dead debris and crust tend to build up on a lawn. This is called thatch; it's basically a layer of intermingled organic matter such as stems and roots. Some thatch is good, but if you have too much thatch it will act as a barrier, preventing your grass from getting the nutrients, moisture, and air it needs.
If you already have a little thatch, it's best to reduce it before it starts accumulating again over Winter. Power Raking is a great way to gently and easily remove undesirable thatch from your lawn. Combined with overseeding, it's help repair and thicken up a thin, weak lawn without causing damage.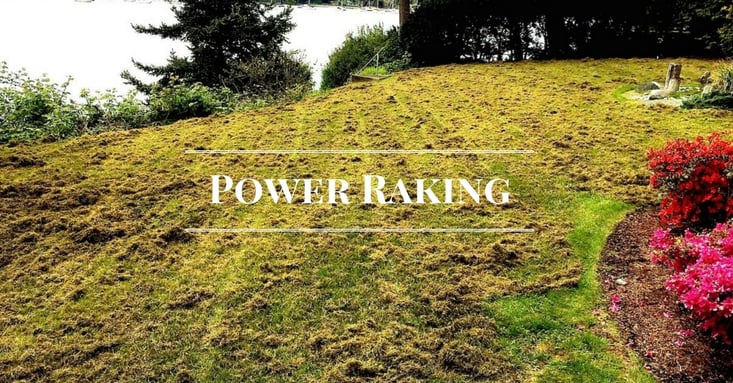 Weed Control
If you've got a weed issue now, it's not going to magically improve by next Spring. After a dormant Winter, you'll just end up with even more weeds next year, so Fall is a great time to address your weed infestation.
Your best defense against a weed infestation is a combination of cultural practices, including ensuring healthy soil conditions, proper watering and mowing, and annual aeration. Consider hand pulling weeds followed by overseeding bare areas of soil and applying a starter fertilizer. If that task is to daunting, look into more thorough solutions for weed control before the onset of Winter.
Tree & Shrub Care
Your trees and shrubs accentuate your lawn and add to the overall landscape, so it's important to promote their growth and protect their beauty. Before Winter hits, protect your plants with liquid fertilizer and create a robust and healthy rooting environment. This will help minimize manmade and natural stresses, such as wild Winter weather.
DeepFeed nourishes and feeds the soil around trees and shrubs via a deep root injection; a slow release liquid fertilizer consisting of essential ornamental nutrients and beneficial organisms engineered for tree and shrub applications.
Follow us on Facebook to keep up to date with new blogs and to get a new lawn care tip every Tuesday!