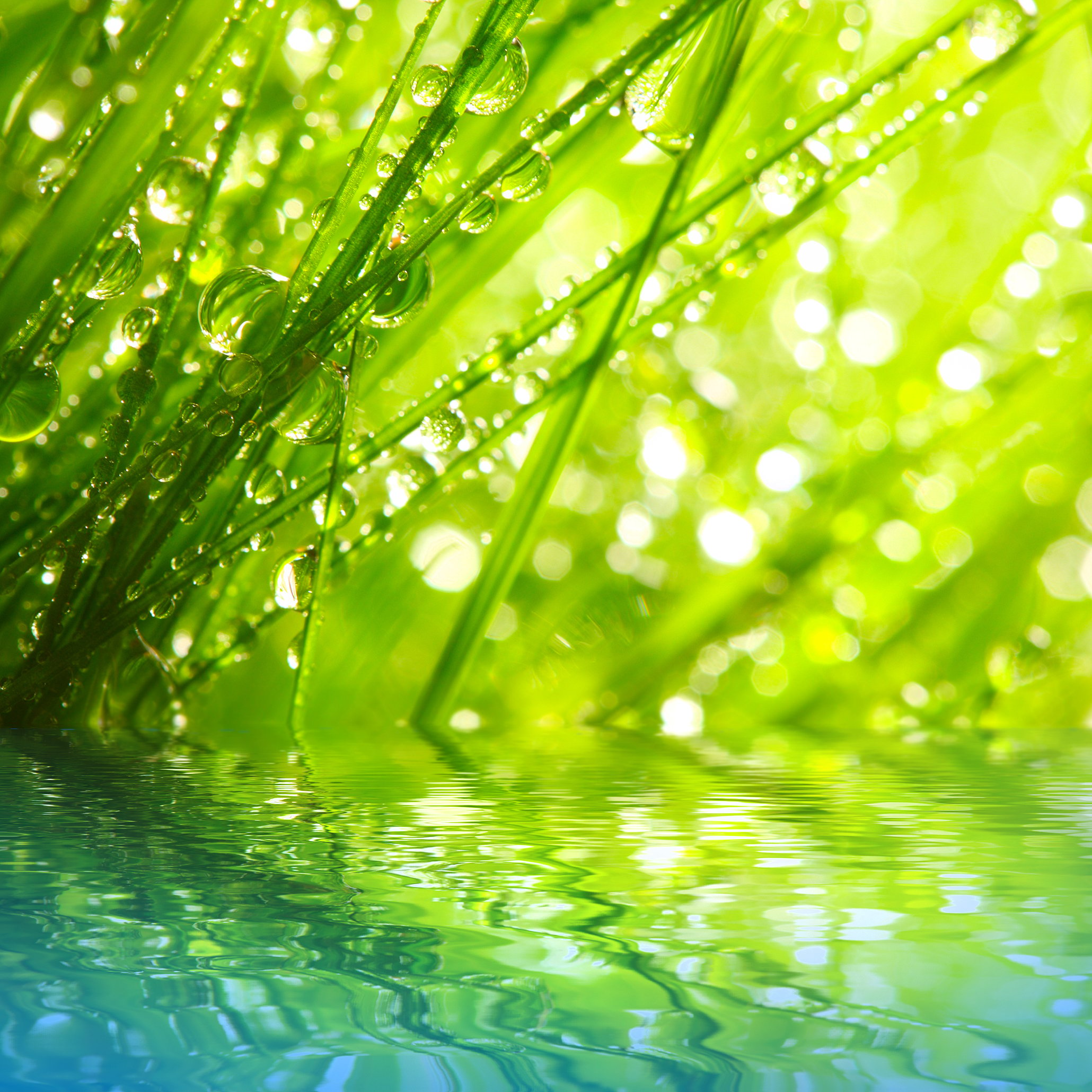 Fall Raking
When it comes to fall lawn care, fallen leaves should be raked up as soon as possible; you don't want to wait to until all the leaves have fallen from the tree before starting.
Letting leaves accumulate is potentially damaging to your grass blades, since you're restricting the amount of sunlight they need to build winter hardiness.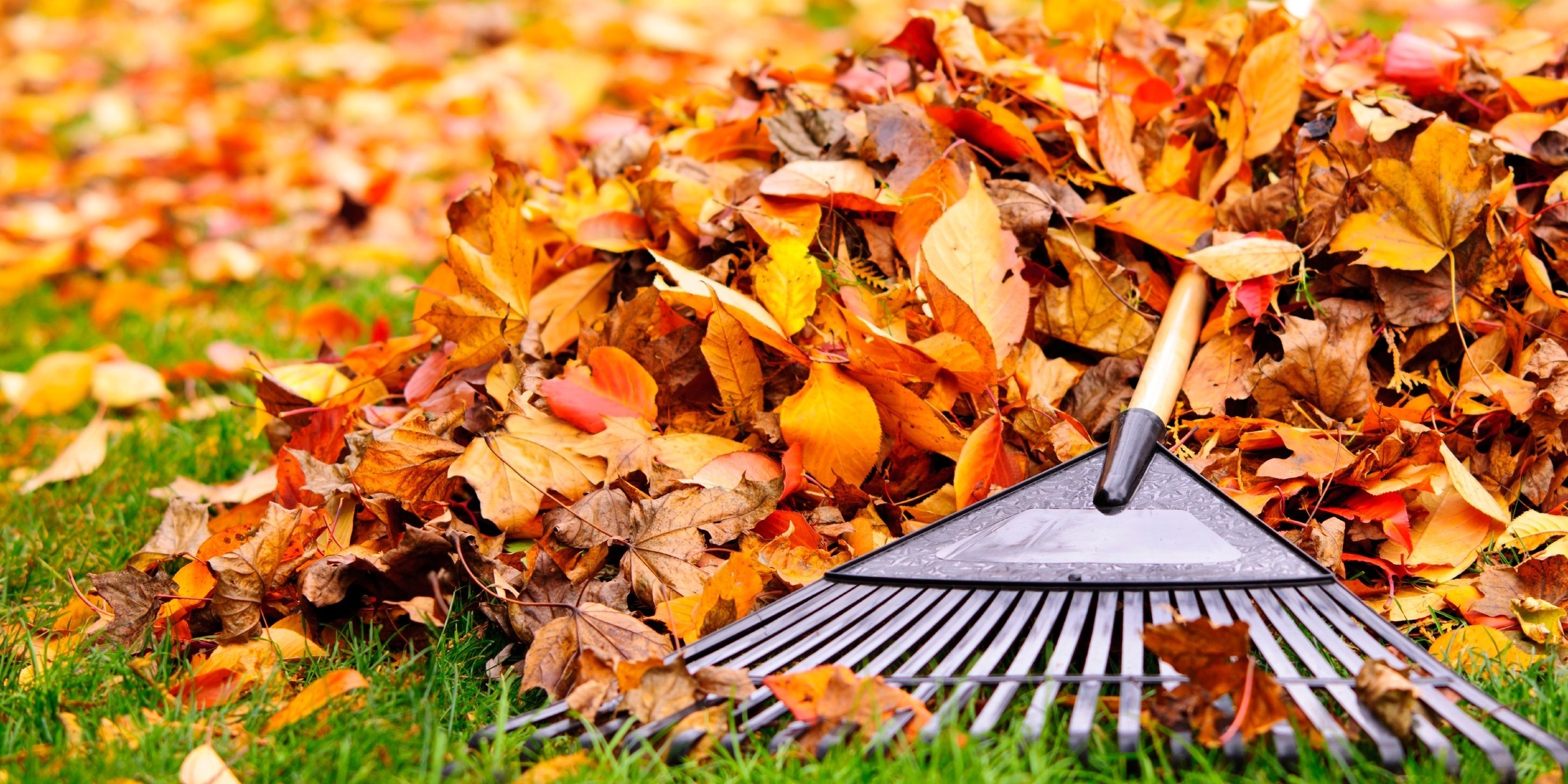 If leaves are left unraked, they can pile up to the point of suffocating the grass, causing dead patches. Fungal diseases can also become a problem over the winter if matted down leaves are covering the lawn. Using a lawn mower to mulch leaves, or a bagger to pickup leaves can make the job easier than raking.
Slitseeding
For damaged lawns in desperate need of revitalization, slitseeding might be the answer. A specialized slitseeding machine slices shallow vertical rows into the soil in multiple directions. At the same time, the slitseeder drops new grass seed into the rows, ensuring excellent seed-to-soil contact, optimizing seed germination and improving turf establishment.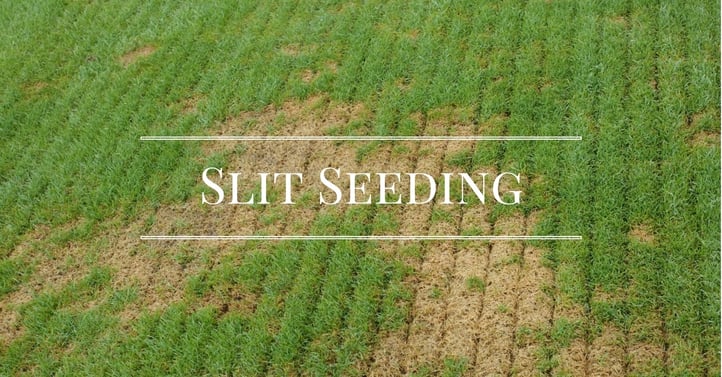 Seed & Feed
As the saying goes, isn't it always a bonus to kill two birds with one stone? With seed & feed, you can enrich poor soil and improve turf thickness in one step with a 3-in-1 blend of grass seed, starter fertilizer, and organic topdressing.
The special combination is carefully spread and evenly applied across the lawn, delivering the right amount of nutrients, seed, and fertilizer to ensure the lawn grows healthy. It's perfect for established lawns that need more than just overseeding, and helps rejuvenate tired lawns that suffer from poor soil conditions and lack plant essential nutrients. Combined with a core aeration, you're further enhancing the benefits.
Power Raking
Over Winter, dead debris and crust tend to build up on a lawn. This is called thatch; it's basically a layer of intermingled organic matter such as stems and roots. Some thatch is good, but if you have too much thatch it will act as a barrier, preventing your grass from getting the nutrients, moisture, and air it needs.
If you already have a little thatch, it's best to reduce it before it starts accumulating again over Winter. Power Raking is a great way to gently and easily remove undesirable thatch from your lawn. Combined with overseeding, it's help repair and thicken up a thin, weak lawn without causing damage.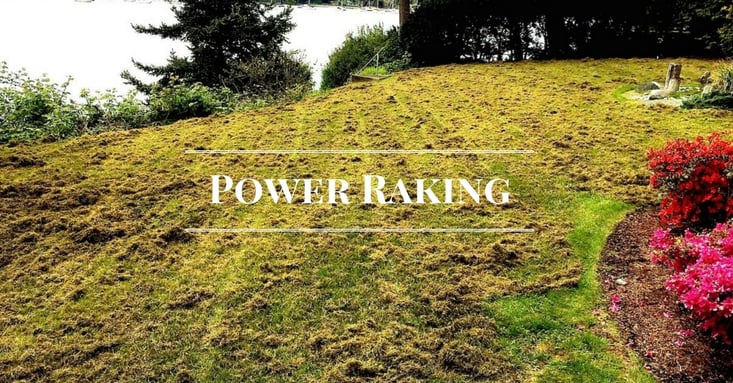 Weed Control
If you've got a weed issue now, it's not going to magically improve by next spring. After a dormant winter, you'll just end up with even more weeds next year, so fall is a great time to address your weed infestation.
Your best defense against a weed infestation is a combination of cultural practices, including ensuring healthy soil conditions, proper watering and mowing, and annual aeration. Consider hand pulling weeds followed by overseeding bare areas of soil and applying a starter fertilizer. If that task is to daunting, look into more thorough solutions for weed control before the onset of winter.
Tree & Shrub Care
Your trees and shrubs accentuate your lawn and add to the overall landscape, so it's important to promote their growth and protect their beauty. Before Winter hits, protect your plants with liquid fertilizer and create a robust and healthy rooting environment. This will help minimize manmade and natural stresses, such as wild winter weather.
Follow us on Facebook for a new lawn care tip every Tuesday, and get every new The Grass Expert blog direct to your newsfeed.