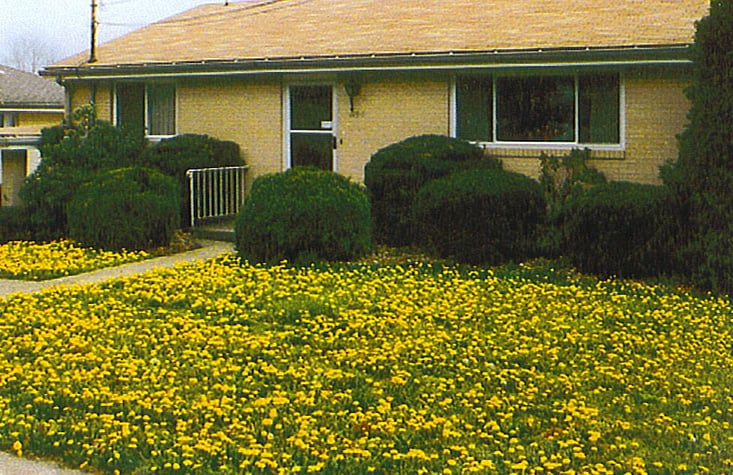 Are persistent weeds causing you to become frustrated with your carefully executed Ottawa area lawn care regiment? Don't let crabgrass and dandelions get you down. If you've spent hours maintaining your yard and using proper lawn irrigation only to have weeds continue to steal the nutrients from your turf, don't despair. Nutri-Lawn Ottawa can help you identify the weed infestation and eliminate it with these tried and true techniques.
What's destroying your yard?
There are a number of different weeds out there that are capable of strangling the roots of your turf. Here are just a few weeds that could be an issue for your Ottawa area lawn care:
Witch grass – A grassy looking weed that flowers and reproduces through seeds
Quack grass – This weed is exported through seeds and underground stems. It may appear as a leafy stem, and each node is partially covered by a scaly sheath.
Barnyard grass – This weed has branches growing from the stem, which allows it to reproduce with seeds.
Smooth crab grass – Smooth crab grass has tapered leaf blades and split sheaths. This weed is easily identified by the thin spikes that shoot out from its stem.
Foxtail barley – These reproduce through seeds. They have stems with either bluish-green or grayish-green leaves.
Remember that these are by no means the only forms of weeds that may haunt your lawn and garden. If you have a weed infestation that doesn't seem to fit any of these descriptions, you can bring in one of our experts to help you identify the problem. Or go to our common weeds photo gallery to review different types of non-grassy weeds.
What kind of measures should you take?
Because of the ban on harsh pesticides, only natural weed control methods are legal in Ontario. Our Ottawa area lawn care services have worked within this law to create reliable and dependable weed control techniques. Herbicides and preventative measures, like proper Ottawa lawn irrigation, can decrease the amount of weeds that kill your lawn this summer.
So what are your options?
Nutri-Lawn offers a number of weed treatment and prevention options that will help protect your lawn from the spread of persistent weeds this summer.
Corn Gluten Meal
This is an herbicide that is applied in the spring and autumn seasons in order to prevent weed infestations. It works well for dandelion and crabgrass.
Fiesta Lawn Weed Killer
This is an iron-enriched weed management product designed to help control broadleaf weeds. Fiesta targets only the weeds in your property, rather than your turf, providing a safe and reliable weapon against invasive species. This is because the absorption of iron by weeds is deadly, but harmless for your grass. Unlike Corn Gluten Meal, Fiesta is used as a control method to existing weeds, and not as a preventative measure. Apply a treatment today and your lawn will be ready for regular irrigation in just three hours.
Sarritor
This is another weed management product that's designed to target existing plants. Sarritor is a natural product containing the fungus Sclerotinia minor. Once activated with water, this treatment is used to manage broadleaf weeds. One of our specialists can help you combine Sarritor and a customized lawn irrigation plan to rid your grass of weeds this summer.
Don't wait to improve your lawn. Get your complimentary quote from Nutri-Lawn Ottawa today!