Toro's Precision Soil Moisture Sensor's innovative, wireless technology will keep your sprinklers from over-watering and under-watering your lawn.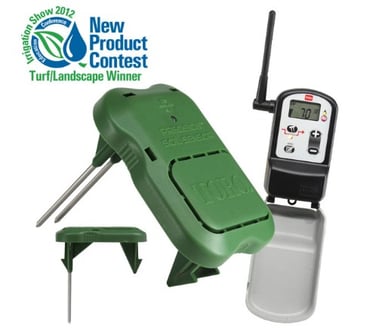 By sensing when your lawn needs moisture, Soil Moisture Sensor allows your controller to water. Conversely, if there's enough moisture, the sensor prevents the system from running!
The sensor reduces water waste by continuously measuring moisture levels in the soil and determining when to allow your controller to water, maximizing the efficiency of your irrigation system,
You will start saving water and money right away!
To learn more about the Toro Precision Soil Sensor please click the link below!
To learn more about our services and to book a FREE lawn care evaluation please click HERE or the link below: