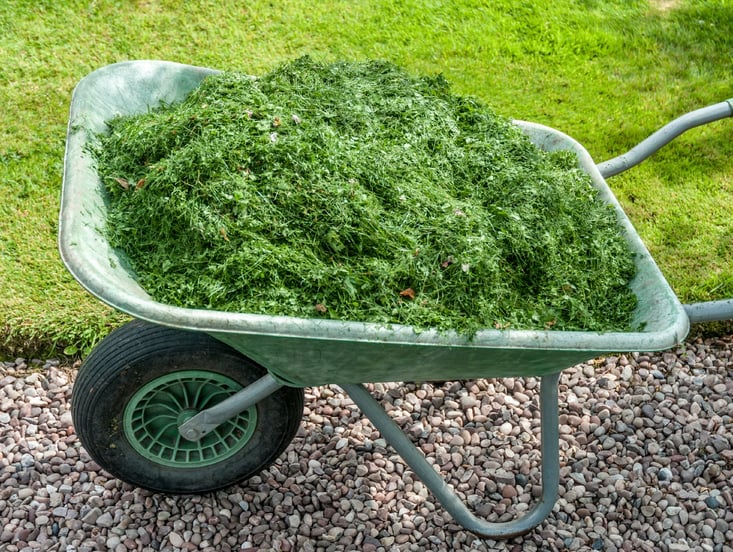 A quick stroll through the local hardware or garden store this time of year and you'll find stacks of bagged mulch. Some mulch is organic and contains bark or chipped wood. Some mulches are organic but not degradable such as stones and rocks. There are also a variety of inorganic mulches.
Mulch provides your soil with five main benefits, but keep in mind that you get what you pay for and not all mulches are created equal. While budget is a key factor in choosing mulch, appearance and maintenance should also be considered.

To prepare your yard, freshly rake the ground and remove any weeds. Leave small gaps around the plants you want to keep. Mulch applied too deep can rot and cause plants to turn yellow and die. Mulch will need to be turned or replaced every year or two to avoid rot. Mulch that still smells like fresh earth is good, but if the smell takes on a vinegar scent there's a rot problem.

The Benefits of Mulch

Saves Water
A good layer of mulch keeps soil moist in hot weather. Mulch functions as a barrier between the sun and soil. This means your plants are less vulnerable in hot weather and will require less additional water. Mulch also helps the water reach the soil instead of running off or splashing away from the plants.

Weed Control
The battle to control weeds is often a primary benefit for using mulch. A good layer of mulch prevents sun from reaching the soil so seeds that blow from another yard, for instance, don't germinate. The few weeds that manage to grow on top of the mulch are easily removed. Some invasive weeds, such as dandelions, may push through the mulch and will need to be removed, but the spread will be dramatically lessened.

Keeps Soil Temperatures Even
Mulch regulates soil temperatures keeping soil cool in the summer and warm in the spring and fall. This extends the growing season and protects plants from weather fluctuations. That sudden spring snow storm doesn't have to affect budding plants with a good layer of mulch. Consistent soil temperatures also create stronger plants that can better withstand drought conditions.

Maintain PH Levels
Organic mulches that degrade over a season or two such as small bark pieces, compost, and crushed shells provide needed nutrients to keep the soil rich and fertile. Different materials break down at different rates, but those mulches that break down quickly can be turned and enrich the soil. Generally speaking, smaller sized mulches break down faster, and large sized mulches need to be applied in deeper layers to generate the same benefits.

Curb Appeal
Mulches are available in a variety of colours and sizes and can provide a uniform or contrasting appearance to enhance the curb appeal of a yard. Larger sized mulches are best used around larger plants – bushes and trees. Large sized mulches can overwhelm small bedding plants, but smaller mulches provide the same benefits without distracting the eye.

Are you ready to get started on your Nutri-Lawn Burlington lawn maintenance services? Contact Nutri-Lawn Burlington today for your complimentary quote.