Kris Frausell is the Customer Service Representative for the South Shore & St. Margaret's Bay regions.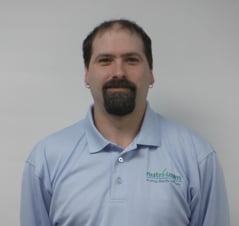 Kris was born and raised in Bridgewater and now resides in Chester, NS. He is in his 4th season with Nutri-Lawn and also works part-time as a DJ for local events.
Kris is personable, friendly and knowledgeable and highly regarded by his customers. In 2014 Kris was recognised having the top customer service rating among our Nova Scotia staff.
In his spare time Kris enjoys playing basketball and softball.