Effective Mosquito Control Products
The 2 most common methods for controlling mosquitoes are with either larvicides or adulticides.
Larvicides are generally used for incidences where reducing or eliminating standing water breeding sites is not practical or feasible. Larvicides are applying as a liquid or a granular to the standing pools of water and target the control of the mosquito larvae before they develop and reach the adult life cycle. Bti (bacillus thuringiensis israeliensis) and methoprene are common products used for larviciding.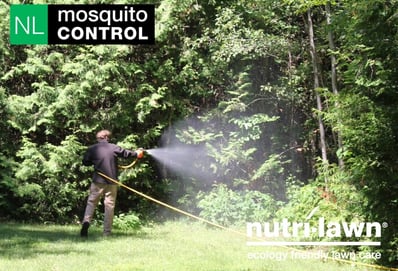 Adulticides are used to control adult mosquito populations. Adult mosquitoes are known to carry the West Nile Virus which places human health at risk. Adulticides are intended to target the adult mosquitoes in the environments they typically live around, near, or in. Application areas typically include, trees, shrubs, plant materials, and in or around sheltered areas such as decks and stair cases etc. These applications are best applied during peak mosquito season when populations are high weather conditions are ideal. (low wind velocity, and on clear days with no rain) Several registered products including malathion, propoxur, and pyrethroids are commonly used for adulticiding.
for more information on Mosquito Protection or how you can help protect your family click HERE, or follow the buttons below!