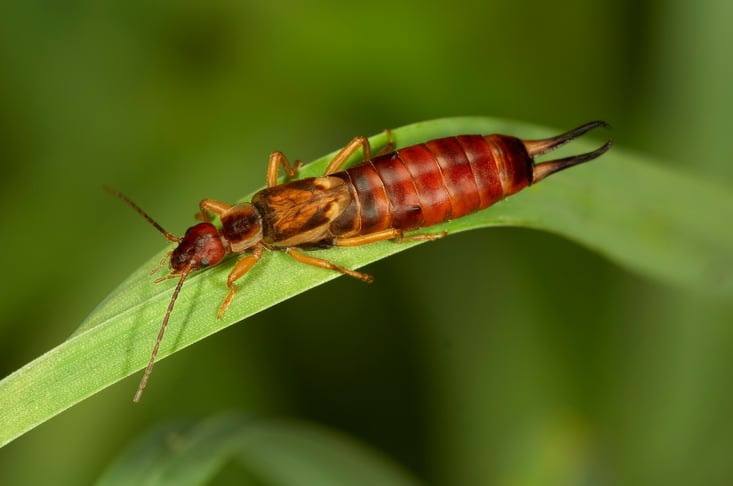 If you're worried about how earwigs may cause issues in your Ottawa, you might be surprised to learn that these common insects actually aren't all that bad. In fact, earwigs can help extend your lawn care services to an extent. Read on to find out what impact earwigs have on your lawn and what you can do to minimize the negative consequences.
The Good
These ugly insects may not add to the aesthetics of the insect world, but they will certainly help with the aesthetics of your yard. Rather than diminishing your plant and fruit blooms like many other bugs, earwigs eat insects and decaying plant matter. So, even if you aren't a fan of this creepy-crawly bug, earwigs can help you save money on your insect control and other lawn care in Ottawa services.
Don't Be Frightened
Many people are afraid of the pinchers on the rear of an earwig. However, these are less of a threat than urban legend will have you believe. While their name suggests a vicious ear-seeking agenda, real earwigs will not fly into your ear and have absolutely no interest harming humans. The pinchers are reserved for self-protection against predator insects.
The Bad
Earwigs in your home aren't much of a threat. In reality, they're only attempting to fulfill basic instincts: finding shelter and food.
The best thing to do is to make sure the space and foundation around your house is as dry as possible by clearing out excessive amounts of mulch or other organic matter near the walls. Make sure all spaces and cracks are properly filled, and branches near your house are trimmed. This will prevent other critters and insects from entering as well. With proper lawn care services you can ensure as few bugs enter your home as possible.
If some of these visitors still manage to find their way in, simply vacuum them up to get rid of them. If you're finding that you have an awful lot of earwig intruders, you may be interested in contacting Nutri-Lawn to schedule an organic insect management for the landscape around your home.
The Ugly
While it is true that earwigs generally feed on other insects and dead plants, like any other creature, a lack of food will result in earwigs settling for live vegetation.
If you suspect earwigs are eating your garden, the first thing you need to do is go out at night to check (earwigs are night feeders). This will allow you to determine if earwigs are the actual culprit, or if it's some other insect intruder. Need help identifying the bugs in your backyard? Our page on insect identification is a good place to start.
If earwigs are the source of your lawn care headaches, the next step is to trap them. This is often better for your garden than spraying. Simply roll up a newspaper and place it in a circle around your plants just before nightfall. As the dark creeps up, these crawlers will wander into the newspaper to hide from predators. Once you've caught them, simply shake the newspaper over a bucket of hot soapy water to kill them.
How Can I Prevent Earwigs From Moving In?
Remember that earwigs are attracted to shady, lush areas. As such, the best way to prevent earwigs is to create an environment that is sunny and dry. For lawn care services that will help you manage this type of environments, check out our landscape maintenance options for our available lawn care in Ottawa services.
For reliable and effective lawn care services, contact Nutri-Lawn Ottawa for your free quote today!