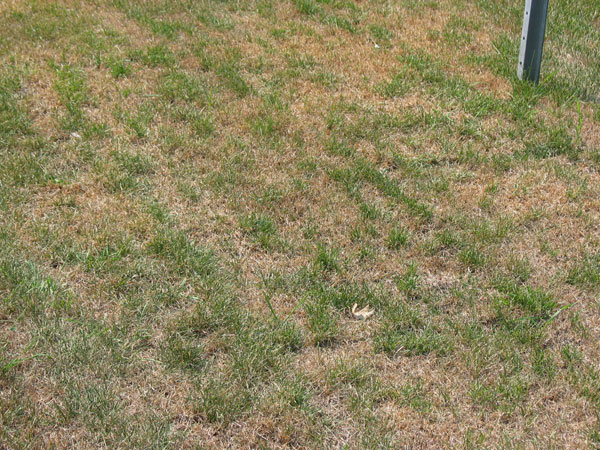 The dog days of summer may have left your lawn looking like it'd gone to the dogs, but don't despair. Fall is the perfect time to perk up your property with expert lawn maintenance services. Unusually hot or dry summers can wreak havoc on even the best lawns. If you want to arm yourself with knowledge and adjust your Vancouver lawn maintenance accordingly, then now is the perfect time to reinvigorate your lawn for next year. Your local Nutri-Lawn lawn maintenance company has tips for how to keep your lawn green all season long!
Drought Buster #1 – Moisturize, Moisturize, Moisturize
Like any other living and breathing thing, a lawn needs water. Combat an unusually dry season by adding irrigation to your Vancouver lawn maintenance. You can simply set the weather-smart sensor and then forget it! Nutri-Lawn can recommend a wide variety of advanced inground sprinkler systems, all of which are designed to work with Mother Nature so your lawn receives adequate water (as opposed to being drowned). For more information, contact our lawn maintenance company today!
Drought Buster #2 – Smart Design Tips
If you were toying with the idea of re-landscaping your yard this fall, then why not re-design it so that it can withstand summer heat stress? Our lawn maintenance company has found that you can save a ton on your water bill by simply following these smart landscape design tips:
Group thirsty plants together: This is a great way to maximize your sprinkler system's efficiency. By grouping thirsty plants together, you can then program your system to provide this area of the yard with slightly more water, rather than increasing the amount to the entire property, which is wasteful.
Keep compost handy: When adding new items to your garden or lawn, be sure to add 5 to 10 centimetres of ourOrganics Plus Topsoil on top of the new roots. This will keep the garden cool and help protect new plants from the scorching sun.
Keep the trees in mind: in a severe drought, water your trees first. Trees can take 10-20 years to grow and can be very expensive to replace, so keep your investment alive. In addition, your trees don't bounce back from drought as quickly as a lawn can, so keep an eye out for heat distress. If you're debating on planting trees your yard, our Vancouver lawn maintenance experts suggest putting deciduous trees on the south side of your property. This way, in the summer, the leaves will shade your garden and house.
Even drought resistant plants need a drink: if you have drought resistant plants in your yard, our experts recommend watering them regularly during the first year. This will help ensure a strong root system and will help acclimatize them to their surroundings. By the second year, they should be able to take care of themselves and will only need watering about once or twice a month.
Drought Buster #3 – Proper Maintenance is Key
Once you've planned and planted your drought-resistant landscape, it's important to take steps to ensure your yard receives proper Vancouver lawn maintenance. This will include proper mowing practices and scheduling regular lawn aeration treatments with our lawn maintenance company. Keeping the nutrients in our lawn with our organic top dressing will keep your lawn well fed throughout the summer.
It's always the right time to start designing a drought-resistant lawn. So what are you waiting for? For more information on ways to keep your lawn hydrated during the heat of the summer, contact Nutri-Lawn for a free, no-obligation quote! Your grass and plants will thank you!