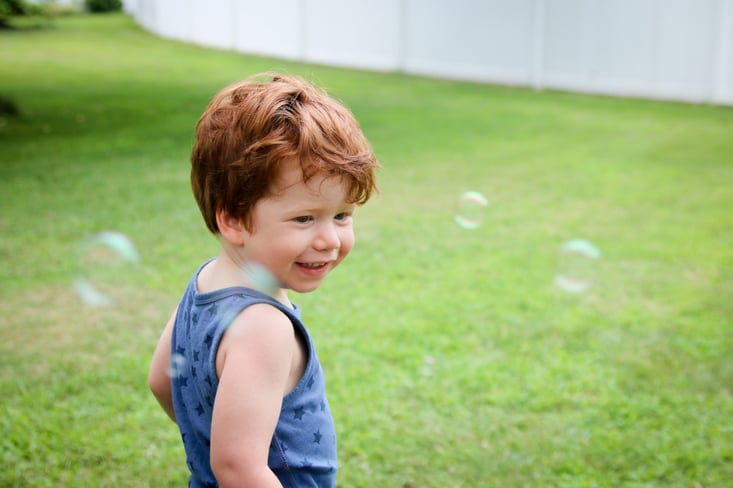 Often viewed as one of the most important things a lawn can benefit from, a core aeration service really is a breath of fresh air for your lawn. Aeration is performed using a special machine that removes small cores of soil about the same size as your index finger. These cores are then left on the lawn and decompose quickly under mowing and precipitation.
Aeration is recommended annually, with the best times being in the Fall or Spring, when the lawn is actively growing. Combined with other cultural practices, an annual aeration will give you a thick, healthy, and robust lawn, especially when combined with overseeding.
After a dry, brown Summer, Fall is the ideal time to perform an annual core aeration. Not only does it help eliminate drought stress, it's also incredibly beneficial for the overall health of your lawn.
Aeration Reduces Soil Compaction
Soil compaction is common for residential lawns, and is caused by prolonged pressure on the soil surface, resulting in compressed soil particles. Compacted soil doesn't allow much space for water infiltration and root penetration, which stunts growth and hinders the health of your turf.
Removing small cores of soil from your lawn through an annual aeration can prevent soil compaction, giving your lawn a better chance to grow thick and healthy.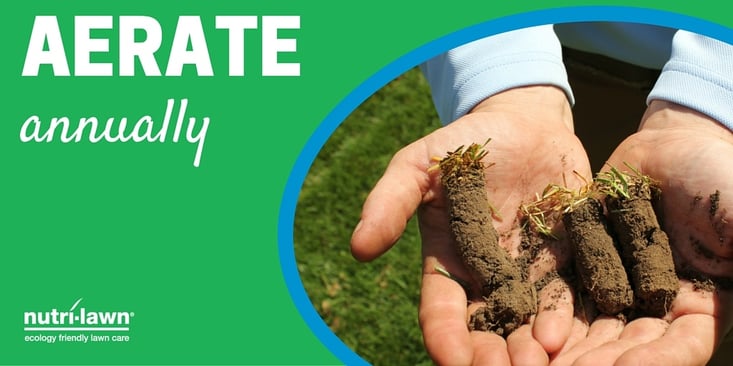 Aeration Encourages Deep Healthy Roots
Since aeration allows water, air, and fertilizer to reach the root zone more effectively, roots are stimulated to grow healthier and stronger. The condition of your soil is key to growing healthy grass, and compacted soil hinders root growth, so making sure you address the situation by aerating is one of the best ways to make sure your turf is in top condition.
Aeration Removes Excessive Thatch
Thatch is a layer of roots, stems and organic material that lives between the grass plant and the soil. If you start to get too much thatch (3/4 of an inch or more), it becomes harder to look after your lawn.
With too much thatch, water fails to penetrate the soil and you may start to notice a brown undertone. An annual core aeration will remove a bit of thatch with each core of soil pulled out, allowing water and air to reach the root zone more effectively.
Aeration Improves Fertilizer Performance
If your soil is compacted, your fertilizer is going to struggle to reach the root zone. A lawn that can breathe easier is going to uptake the nutrients in your fertilizer better, so before spending big dollars on pounds of fertilizer, make sure you've aerated at least once during the year.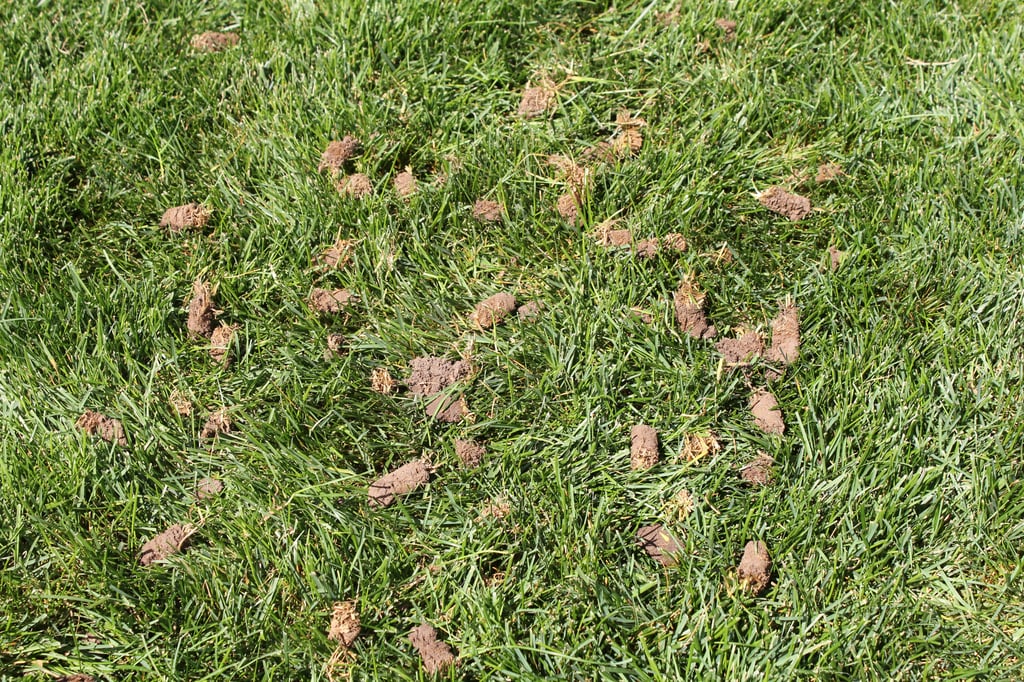 Healthier soil means a healthier lawn, and tough turf makes it hard for weeds and insects to thrive. If you haven't arranged a core aeration in time for Fall, speak to our team of lawn care experts today.