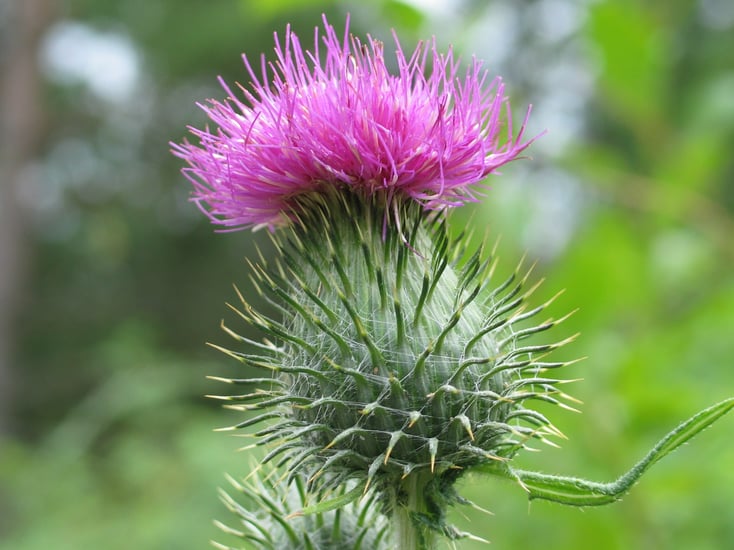 Canada Thistle (cirsium arvense)
Life Cycle – Perennial broadleaf weed
Growth Habit – Erect, Rosette
Leaves – Wavy margins lobed with spines
Roots – Extensive rhizomes
Flower Colour – Pink / purple
Control – Easy to control
Canada thistle is very common across both Canada and the US. It spreads rapidly with extensive rhizome root systems and can reach heights of more than 4 feet in unmaintained areas. It also spreads by seed. It has a rosette growth pattern with stems erecting from the center. The leaves are lobed and spiny. Flower heads are pinkish purple in colour.
Canada thistle can be found across a wide range of areas from home lawns, roadsides, ditches, crop fields, gardens, etc. The prickly spines can cause skin irritation when touched and also painful if stepped on with bare feet.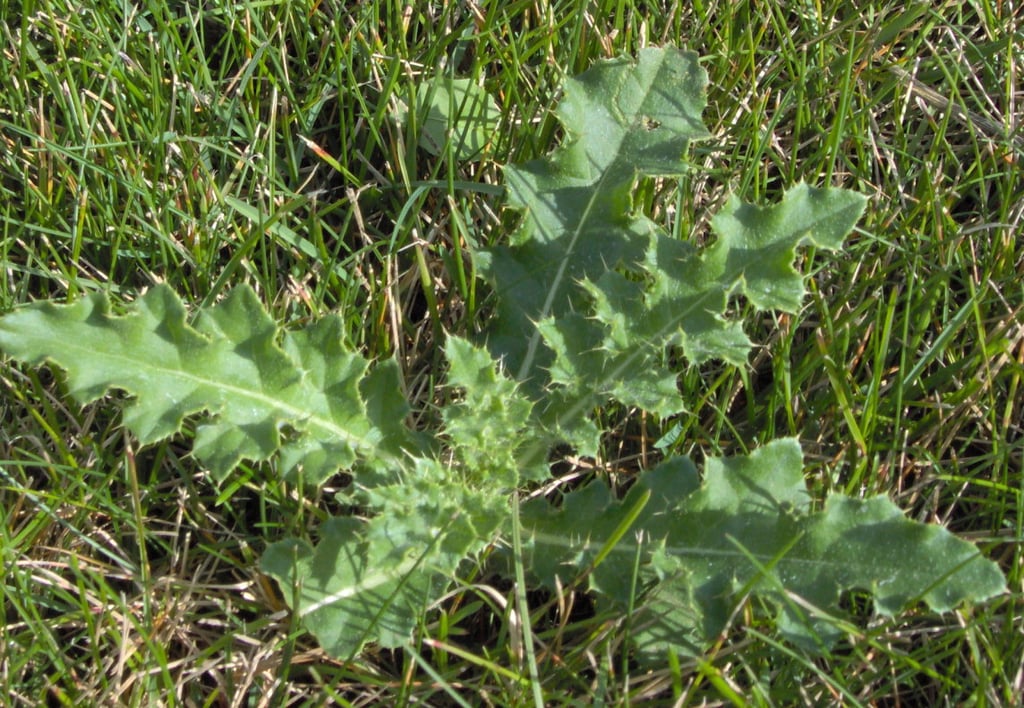 Canada thistle is rather competitive and even the best cared for lawns may have some. Post-emergent selective control options are available and are relatively effective.
If your interested in our Fiesta Weed Control services please click HERE or click on the link below to request a FREE quote.