With the first flurries in the future Ottawa forecast, you can bet you won't be spending as much time on your beautiful Ottawa lawn for the rest of the season. Even though it might feel like longer, winters in Ottawa are just a blip on your lawn's forecast. With the exception of a few months per year, your lawn requires near constant attention to keep it looking its best! Have you considered hiring a lawn care company? A lawn care company simplifies your life, while helping you keep your entire property looking its absolute best. Continue reading to learn about some of the advantages of hiring a professional lawn care company.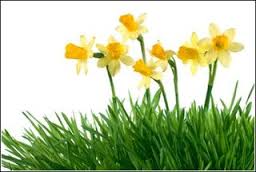 You Save Time
Watering, fertilizing, mowing, aerating, dethatching, etc. All of these tasks take an incredible amount of time! With a professional lawn care company at your side you can rest easy knowing that these tasks will be taken care of on time and properly the first time. A lawn care company will schedule your lawn's maintenance and upkeep for when it will benefit your lawn the most. You know as a homeowner that staying on top of yard and landscape maintenance is difficult and time consuming, and you aren't always able to finish a task when it needs to happen. With a lawn care company at your side you will know that your lawn is being attended to all season long!
You Receive Expertise
At Nutri-Lawn, we have decades of experience providing homeowners across Canada with top of the line lawn care expertise and client care. Not only will your landscaping be cared for professionally and competently but we are qualified to address the problem spots on your lawn as we see them. And more often, before we see them! Don't let lawn weeds, insects, or poor watering and mowing come between you and a luscious green lawn! Our qualified team loves to solve lawn care obstacles. Our top priority is helping you get your lawn looking better than ever!
You Save Money
As a homeowner you have a dozen little expenses that each month, add up to large expenses. Maintaining and improving your lawn and landscaping on your own can significantly add to your already long list of expenses. A professional lawn care company is able to keep rates low by providing the same service to a large number of clients. By becoming one of those clients you receive all of the benefits while also helping keep the rates down for your neighbours throughout the Ottawa area. Not only are you receiving quality landscaping maintenance and improvements at a competitive price, but you are improving your property value and that of your neighbours! Better yet, you are saving time and learning valuable information about landscaping from your lawn care team.
If you would like to learn more about Nutri-Lawn's lawn care packages and services, contact us today! It is never too early to start planning for your spring lawn care!