10 min read
The Return to Backyard Fun and Barbecues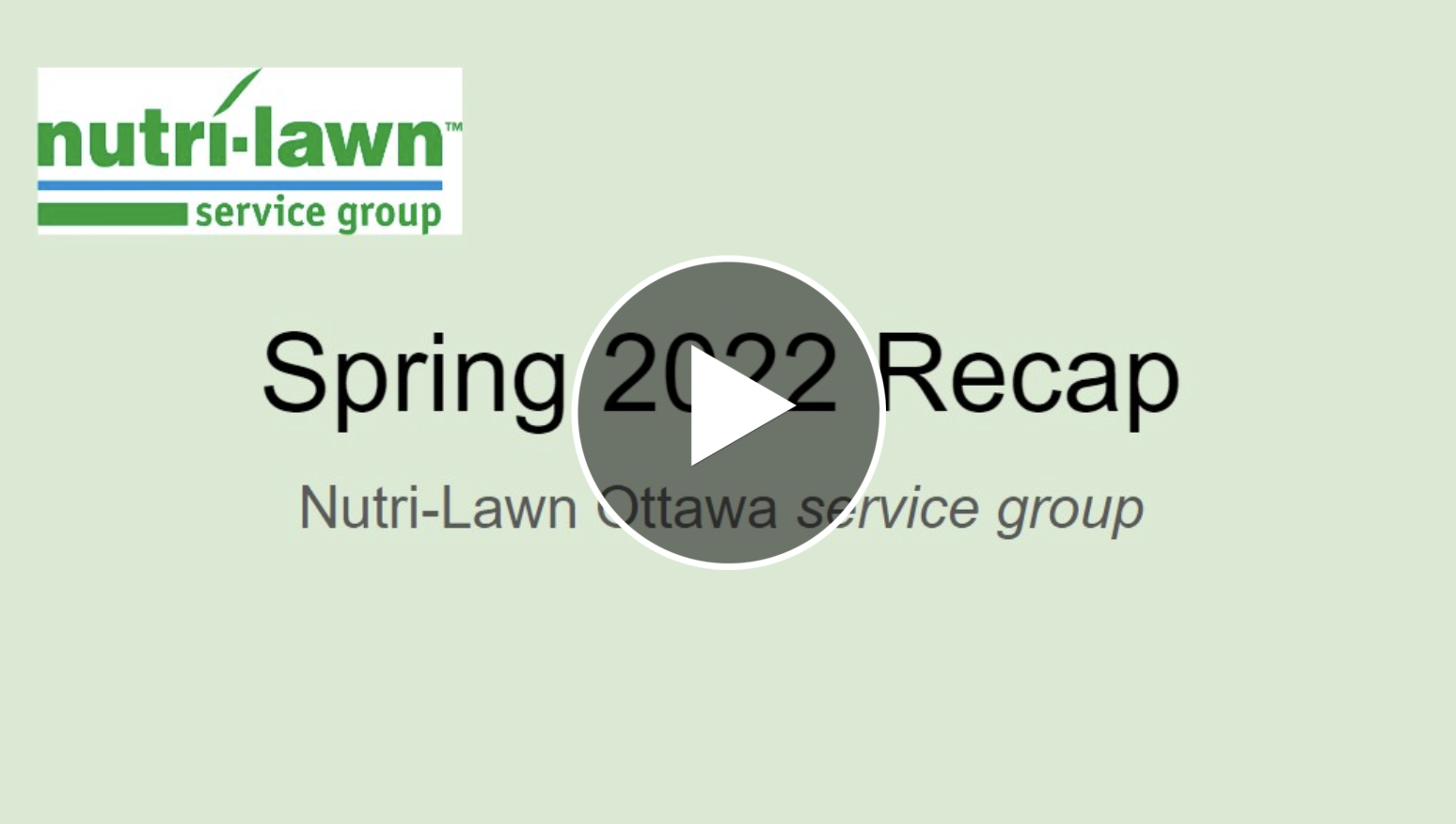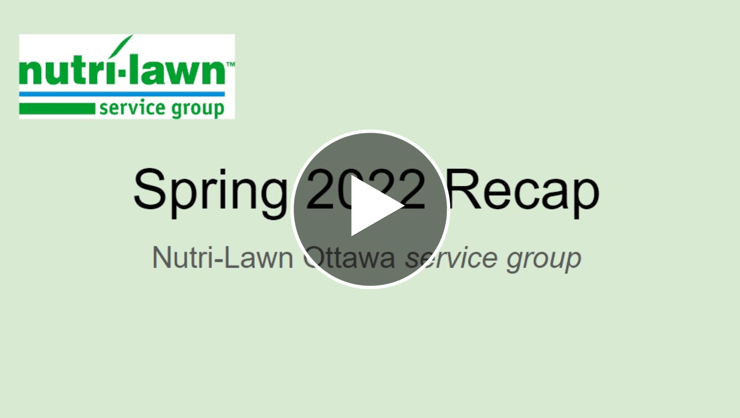 The weather is improving! It is the Return to Backyard Fun and Barbecues.
What to Expect in June
Thank you for being a Nutri-Lawn service group client. Only clients such as you who have signed or recorded their authorization will receive services.
As a locally owned business we are excited to be in our 33rd season and want to let you know what to expect this month as well as keep you updated on our additional services that add value and enjoyment to your home and business.
We are committed to you and our employees to offer a covid 'contactless' service. All employees are continually trained on the latest covid safety protocols.
To view the Nutri-Lawn service group tip sheets and resources, click the links:
If you don't read anything else, please read this section: ✅


We hope that you are safe and well. The storm has been devastating for so many. We are grateful that our staff and their families are well. Many had also lost power and have sustained property damage but they are safe.
The weather has been a factor in all of our divisions, especially Mosquito.Buzz, this past May causing some delays in service. Rain is necessary for plant growth, and we generally welcome it, but not to this extent. This May, we have had 91.1 mm of rain, most of that being in the latter half of the month. In comparison, May 2021 only had 13.8 mm of rain. So, how does that impact your services?
Lawn care: If the lawns are too wet, the aerators can damage the turf, seed can run off the turf, and weed control is less effective. The Lawn Care team is moving ahead very quickly. The lawns are beautiful dark green, and growing rapidly. Our most common complaint that we hear is "I have to mow too much." That is music to our ears!
Irrigation: These technicians are like ducks. They work in all kinds of weather. This is the division that seems to actually be ahead of schedule. Kudos to the group.
GLO Outdoor Lighting: Even though the lighting systems that we are installing are low voltage, rain usually comes with high winds. We can't have our technicians on boom trucks or ladders – it is simply a safety issue. That being said, our GLO teams are doing well and installing systems at record rates. They are scheduling installations within 2-3 weeks of booking.
Mosquito.Buzz: This is the area of our business that is most difficult to work in rains. While, we do use a sticking agent in our products, with extreme rains that will not work, and there will be no control of mosquitoes or ticks. We often hear, "why didn't you start earlier?" but with this service, we need to have about 80% foliage on the trees for us to spray. But, we are catching up. Thank you to our patient and understanding clients. You have been with us for years and know that we provide outstanding service. We provide season-long control, and there is a lot of summer left to enjoy. We will be there soon to battle those pesky mosquitoes and ticks.
LAWN CARE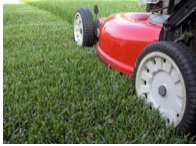 SUMMER WEEDS: Summer season weeds such as clover, thistles, and plantain have arrived. Current Ontario legislation only allows products registered to target weeds once they have emerged. There are no licensed control products that will prevent weeds from germinating. For those clients on our lawn care programs, if you find that you would like another weed re-spray, simply call our office, or send a quick email and we will be happy to return.
UNCONTROLLABLE WEEDS: There are some common lawn weeds that are not registered for control on the Fiesta label. Crabgrass, knotweed, oxalis, and wild violets are just a few examples. If you find that you have these weeds, we suggest regular seeding to help crowd them out. For a complete listing, follow this link: Fiesta Weed Identification.
CHINCH BUGS AND DROUGHT STRESS: June is when we start to see the return of season pests, such as chinch bugs, surface-feeding insects that feed on the crowns of the grass. Drought stress areas also begin to show if the lawns are not watered regularly. Often, the damage caused by both appear similar. If you see patches of brownish turf, and you are cutting and watering per our recommendations, please call our office and we will be pleased to help you diagnose the problem.


MOWING and WATERING: As a reminder, keep your lawn at 2.5 - 3" and never cut more than 1/3 of the leaf blade. We ask you to water 1 inch, once a week, or as needed in dry or drought conditions.


To get the best looking lawn: Review our proper mowing tips and watering tips.
Sprinkler Solutions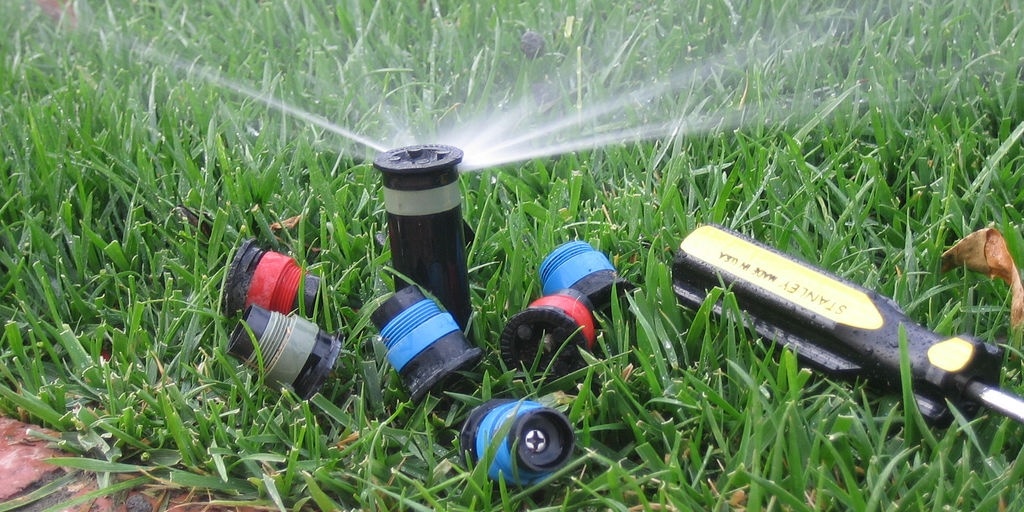 Last year, Ottawa saw unprecedented heat and drought stress which resulted in 1000s of lawns that were damaged or destroyed. Don't leave it to chance, get your irrigation system installed or audited today.
INSTALLATION: Save time, Save Money, Save Water. Our irrigation teams are working hard, and ahead of schedule. We have spots available for summer installations. Don't wait to get started! Book your estimate today.
SERVICE AND MID-SEASON CHECK: With the return of summer temperatures, you may see 'hot spots' or areas where the vegetation in gardens has grown over the sprinkler heads. Our team can adjust your system and replace risers to ensure all areas are being covered correctly.
You can contact Martina and her team any time at 613-317-2332 or, visit us at SprinklerSolutions.com.
MOSQUITO.BUZZ
Don't have another barbecue without services from Mosquito.Buzz.
MOSQUITO: Our applications are well underway. Services begin with two applications within 2 weeks to build up a barrier on your property's perimeter. Then, we will schedule your return visits every 21-24 days to reinforce that barrier.
TICKS: Now with the nice weather, we are all outside a little more. Protect you, your family, and pets from nasty disease carrying ticks. Our technicians will focus the treatments on the areas where ticks live, quest, and hide.
For more information, visit us at: mosquito.buzz or call or text 613-231-2899 (buzz).
GLO Outdoor Lighting and Christmas Décor
GLO: Gemstone Lights are great for any season, not just Christmas! Gorgeous colour combinations and twinkling animations create a stunning look all year long. What a bright idea! This unique system - designed and made in Canada - has quickly become a popular exterior lighting option for homes and business owners.
GLO's systems come with over 300 downloadable, pre-programmed static and moving patterns to suit any home or occasion.


What is the best reason to have GLO Outdoor Lights? - It's just FUN!
Contact Jennifer, our lighting expert, at sales@GLOoutdoorlighting.com or see the beauty at GLO Outdoor Lighting.
On behalf of our entire Nutri-Lawn family, we extend the best health wishes to you and your family.
Thank you for your continuing business and support! See you soon.
Register and Manage Your Account Online: https://www.nutrilawn.com/my-account


Questions? Call or Text us at 613-739-3399. Email ottawa@nutrilawn.com.
On behalf of our entire Nutri-Lawn family, we extend the best health wishes to you and your family.


Thank you for your continuing business and support! See you soon.
Yours truly,
Thom Bourne and Your Nutri-Lawn Team