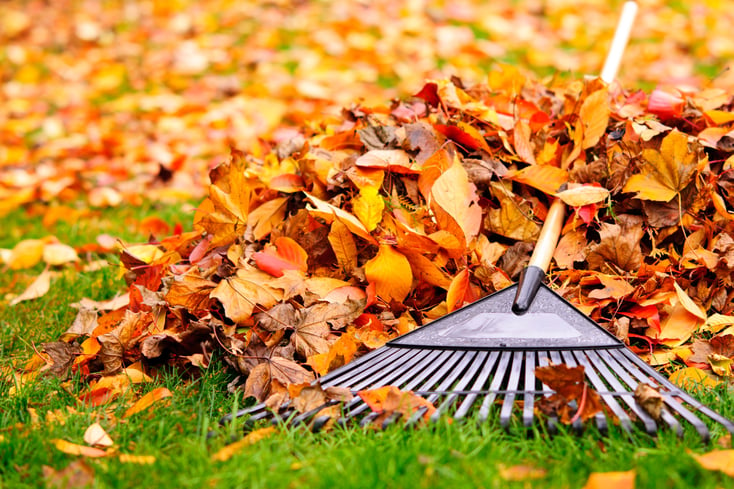 Fall is a beautiful season in Canada. Cool crisp air, glorious autumn colours, and cosy hoodies! All the leaves begin to fall, the trees become bare... and you end up spending hours at the end of a rake!
Raking leaves in the Fall can be a big job, especially if you're lucky enough to have big, old trees in your neighborhood.
Why You Need To Rake Leaves In Fall
When it comes to Fall lawn care, fallen leaves should be raked up as soon as possible; you don't wait to until all the leaves have fallen from the tree.
Letting leaves accumulate is potentially damaging to your grass blades, since you're restricting the amount of sunlight they need to build winter hardiness.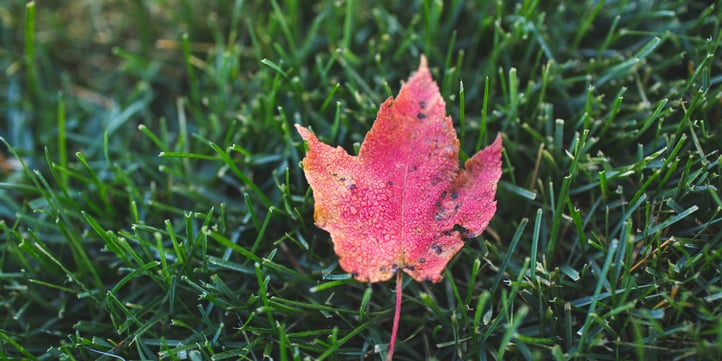 If leaves are left unraked, they can pile up to the point of suffocating the grass, causing dead patches. Fungal diseases can also become a problem over the winter if matted down leaves are covering the lawn. Using a lawn mower to mulch leaves, or a bagger to pickup leaves can make the job easier than raking.
Leaves left on the lawn will prevent air flow and daylight from keeping your lawn growing. A thick mat of wet leaves will damage your lawn beyond recovery and you will be forced to reseed patches of your lawn next Spring.
Before you finish up, grab the ladder and check those gutters. The last thing you want is clogged gutters when Winter rolls in.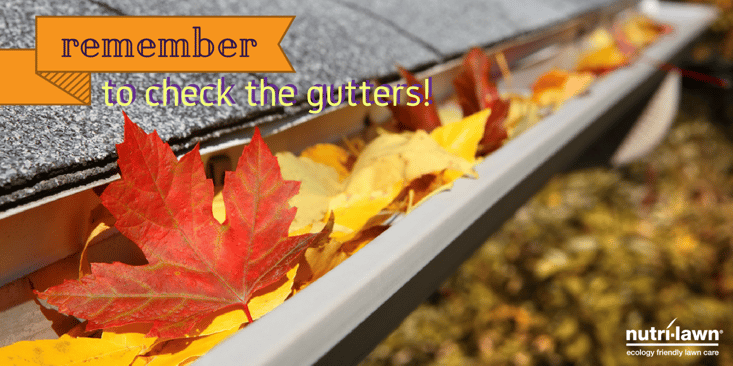 Follow us on Facebook for a new lawn care tip every Tuesday, and get every new The Grass Expert blog direct to your newsfeed.