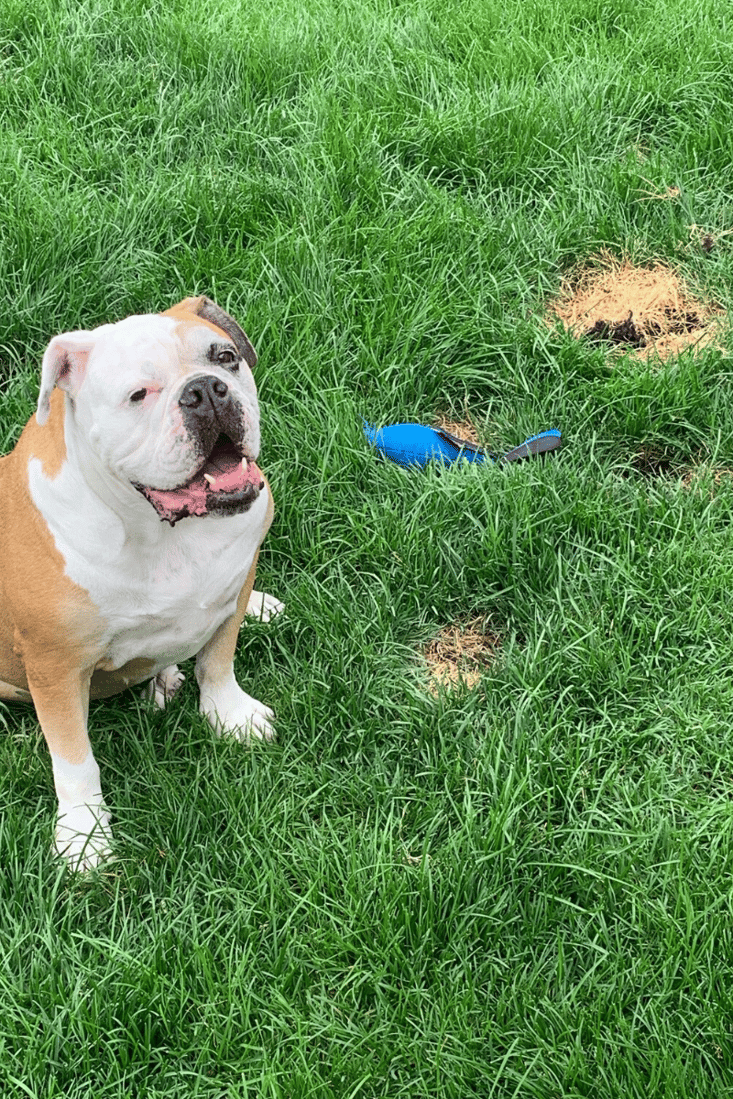 "I'm sorry!"
Dog urine can cause considerable damage to all turfgrass species. Damage appears patch-like surrounded by dark green grass. The soluble salts contained in animal urine are capable of killing turfgrass when deposited in high concentration in one location. More severe damage is noticed when female dogs have urinated in an concentrated area. The damage is most severe on dry, infertile soil.
Management Strategies:
1. Large amounts of water to the area will aid in dispersing the salts and reduce the amount of damage seen.
2. Keeping lawn at 2.5-3" in height will help reduce or mask the damage.

3. Seed damaged areas to ensure weeds do not take the opportunity to move in.

4. Replacing dogs with cats may also be effective!