Well, Ottawa, are you enjoying your summer so far?
A luscious, green lawn is made up of proper cutting, watering, and feeding. Each of these elements need to be done properly, and at the right time to ensure the best outcome. Here are some tips to keeping your grass green all summer long.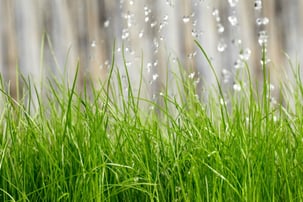 1) Ottawa Summer Watering Tips
During the summer, you should be aiming to give your lawn 2.5 cm of water per week. Instead of watering every day for a few minutes, water once or twice a week for an extended period of time. Pay special attention to water advisories in your area though. During a heat wave, municipal water supplies may be limited, and watering your lawn may be discouraged for a period of time. An in-ground sprinkler system that includes a weather sensor is the best way of ensuring that your lawn gets the right amount of water all year round.
2) Summer Lawn Fertilizing
If you are noticing that your lawn is on the yellowish side, or that persistent weeds are detracting from your gorgeous grass, a little fertilizer may be in order. Pay close attention to the application instructions on every bag of fertilizer. And always make sure to use the correct amount to avoid burning or damaging your lawn. As a general rule of thumb, apply fertilizer on a dry lawn and follow up with a thorough watering
3) Mow With Caution
Follow the one-thirds rule when it comes to mowing your lawn. You should never cut more than one third of the blade during any one cutting. This allows the grass to continue growing without having to recover from extreme stress after each mowing. It is also crucial that your lawn mower's blades are sharp! If in doubt, let your lawn get a little longer during the summer. This will help it retain moisture and develop healthy, well shaded roots.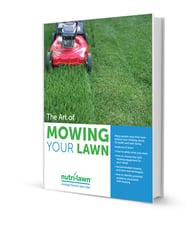 Hope you take some good summer lawn tips away to help make your lawn the best it can be!