The Toro® T5 RapidSet rotor is designed to save! Water! Time! And Money! And it can be installed in seconds.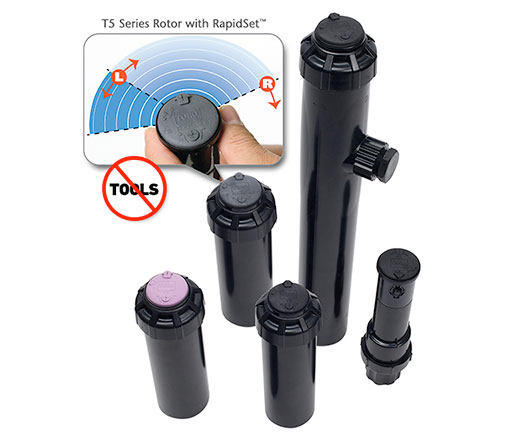 With an industry leading 5 inch pop-up height, advanced nozzle technology and superior debris tolerance, this rotor is the only 3/4" lawn sprinkler rotor needed to get the job done.
Arc adjustments from 40° to 360° can be made quickly with a few twists of the turret – no tools required. The patent-pending RapidSet slip clutch also protects against gear damage caused by intentional vandalism or inexperienced users.
To learn more about the T5 Rotor with RapidSet please click the link below!
https://media.toro.com/CatalogDocuments/Product%20Literature/t5_sell_sheet.pdf
To learn more about our services and to book a FREE lawn care evaluation please click HERE or the link below: