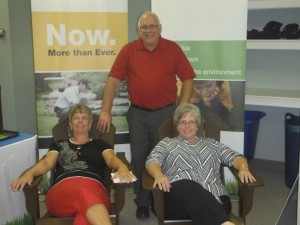 Nutri-Lawn has become one of the recognized leaders for lawn care in Nova Scotia.
The franchise location has been recognized on 7 different occasions as Franchise of the Year in the Nutri-Lawn system, over their 25 year history.
Nutri-Lawn Nova Scotia celebrated their Silver Anniversary with a special Customer Appreciation Day on August 28, 2014.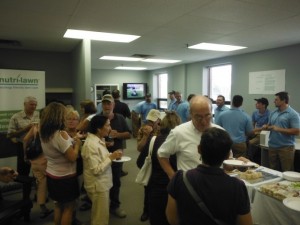 Several of the guests in attendance have been with Nutri-lawn since their very first season! 25-Year customers were each presented with a pair of special Adirondack chairs. They included:
Wayne & Wanda Mercer – Cole Harbour, NS
Sybilla & Assar Corvin – Dartmouth, NS
Donna Tandy – Cole Harbour, NS
Joyce & Jim Marshall – Dartmouth, NS
Dr. Harry & Esther Poulos – Dartmouth, NS