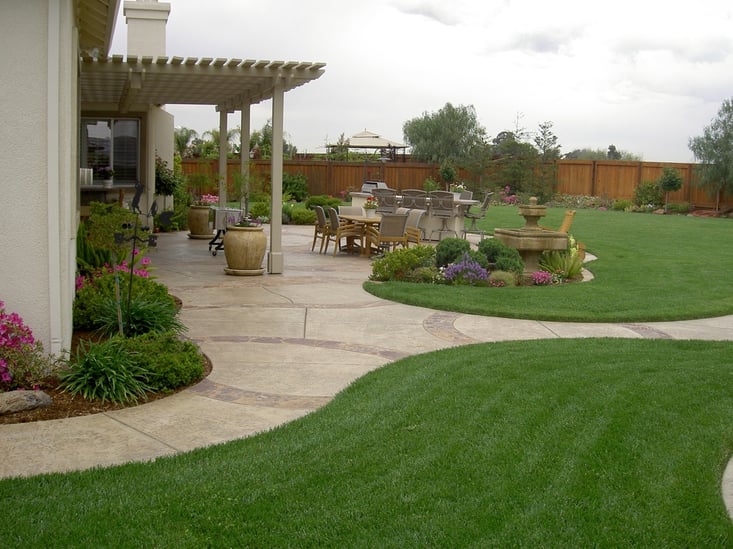 In our last article for those just being introduced to the wonderful world of lawn care, we learned about soil, humus, fertilizer, aeration, thatch, and lawn mowing. In this article we will be delving even further into the terminology used to discuss your gorgeous lawn! Learn all about Vancouver Lawn Care today!

Overseeding: This term refers to the act of adding grass seed to an already established lawn. Over the course of a growing season, you can expect your lawn to undergo a certain amount of loss. Whether it's at the hand of some pesky lawn bugs, a pervasive weed, or just an unpredicted drought overseeding can help reinvigorate your lawn! Overseeding is also helpful for already healthy lawns. The thicker your lawn the harder it is for lawn weeds to establish roots. Overseeding your lawn is a bit of a process. You need to start with grass that has been recently cut, and establish how much seed you need for the size of lawn (1lb per 200 square feet). Following the application, make sure to keep the seeds moist until they have sprouted.
Liming: In the last article we touched on the importance of nutrients and minerals in the health of your lawn. In regions where the soil is heavy, lime can help balance the composition. Lime works by adjusting soil pH levels back into the "neutral" zone. Soil that is too acidic does not allow the grass to absorb nutrients. Instead it lets weeds and moss take over. The best kinds of moss are Dolopril and Dolplus. Depending on how quickly you would like to see results, or the state of your lawn, you can choose between a slow release or quick release lime. They usually come in bags of 10kg, which is adequate for a 2000 square foot area.
Moss: While pretty to look at, moss has the potential to wreak havoc on your lawn. Unlike grass, moss thrives in acidic soil. Over the winter and spring, rain can cause the acidity of your soil to increase. Liming will help bring your soil back to a "neutral" pH. Another way to eradicate moss from your lawn is by using a moss killer containing iron sulphate. Be careful though, because you need at least 48 hours of uninterrupted dry weather. To use a moss killer, moisten the moss, apply the moss killer, wait 48 hours, and rake it away once it has turned black.
Nitrogen: There are several ways to ensure that your lawn has enough nitrogen. Nitrogen is an incredibly beneficial nutrient that helps your lawn achieve that luscious, green colour all of your neighbours will envy. One natural way to infuse your lawn with added nitrogen, is by simply leaving the grass clippings left behind by your lawnmower. These contain nitrogen that will slowly absorb back into your lawn. You can also purchase nitrogen rich fertilizers and mulches that can be applied strategically throughout the year.
While lawn maintenance might not be rocket science, it sure does take a lot of patience, experience, and know-how. The Nutri-Lawn Vancouver team is happy to answer any of your lawn care questions! Contact Nutri-Lawn Vancouver today!