With higher water costs in our future, it makes more sense than ever to use inline drip irrigation tubing in suitable landscape applications. Drip tubing is both an effective and economical choice to water your shrubs & ornamentals.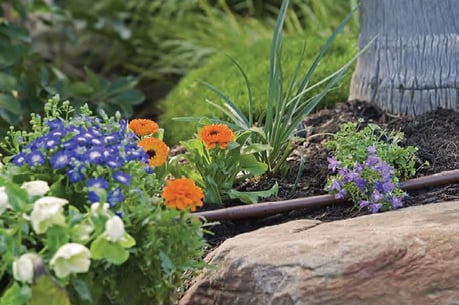 The built-in emitters deliver precise water application directly to the root zone, while keeping water off hardscapes. This reduces evaporation and saves water.
To learn more about the Toro Evolution Controller please click the link below!
To learn more about our services and to book a FREE lawn care evaluation please click HERE or the link below: