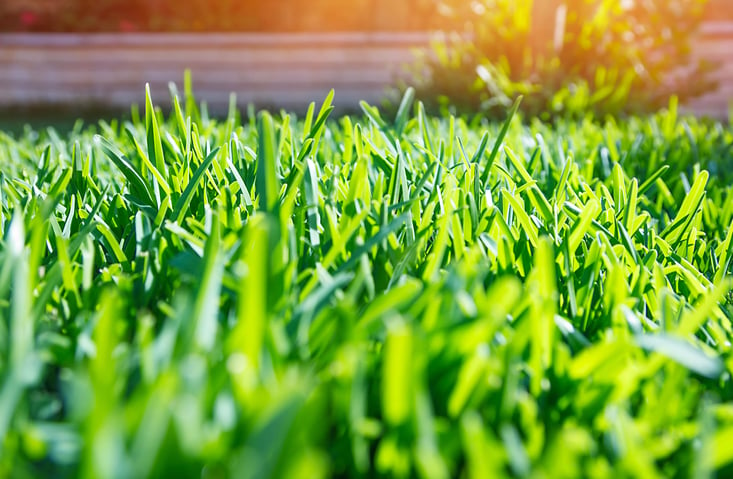 Summer hasn't officially arrived in Ottawa just yet, but don't you worry – the hot and humid afternoon's will be here soon enough. Is your lawn ready to deal with the stress of summer weather? Excessive heat and lack of rain calls for regular watering from your inground sprinkler system, while unexpected thunderstorms can create disease conditions due to excessive moisture. Balancing Mother Nature's mid-June mood swings can be frustrating, but don't throw in the towel just yet. Ensure your Ottawa lawn is ready for another summer scorcher with professional lawn care maintenance from the experts at Nutri-Lawn.
How Your Grass Naturally Copes With Heat
Did you know that your lawn goes semidormant during periods of extreme heat and drought? During the summer, grass utilizes energy that's stored in its root system in order to sustain life and survive sweltering days. Unfortunately, the more energy the plant draws from the roots, the weaker they become, making the plant more susceptible to disease and insect damage. The best way to protect your lawn from the effects of summer stress is to ensure it's properly fed and maintained during the spring growing season. Proper fertility and a higher mower cut setting will help promote the growth of an extensive root system, as well as improve your lawn's ability to combat pests and problems.
Alleviate Summer Lawn Stress with These Maintenance Tips
Restrict Traffic Flow Across Your Lawn
Heavy traffic will only increase the level of stress your lawn is experiencing. Whether it's four furry paws running back and forth, or heavy tire tracks from your lawnmower, alleviating traffic on your lawn can help save your yard from sustaining significant damage. Too much traffic on your grass can also stress your lawn to the point where you may have to perform emergency lawn care maintenance in the fall in order to fully repair your property.
Mow Less Often
Grass can lose moisture through the cut tips during periods of extreme drought. Since grass doesn't grow as fast during hot summer days, chances are you won't have to cut it nearly as often. When you do cut it, make sure the blade is good and sharp, and that it's raised to a minimum height of 6 ¼ centimetres (2 inches). This will help protect the grass from the sun and help conserve nutrients.
Let Your Automatic Sprinkler System Do Its Job
Your turf requires a minimum of 4 centimetres (1 1/2 inches) a week, either from rainfall or from an inground sprinkler system. If you're relying on your automatic sprinkler system, make sure that it's set appropriately. Water needs to soak into a depth of 15 ¼ centimetres (6 inches) to ensure that your grass is completely saturated. The lawn care and inground sprinkler system experts at Nutri-Lawn Ottawa also recommend watering your lawn in the early morning, before the heat of the day really sets in. This will allow any excess water to evaporate during the day.
A Special Note on Leaf Disease
Extended periods of warm humid weather can contribute to lawn leaf disease. This is because hot, sticky environments are perfect for the spread of parasitic plant life called fungi. Fungi lives in soil, thatch, and leaves all year round, competing for the same nutrients your grass needs to survive. A healthy, well-maintained lawn is the best defence against this type of best, so it is important to keep your lawn fertilized regularly.
If hot summer weather has you feeling withered and drained, just imagine how the heat is affecting your lawn! Prepare for summer lawn stress now with help from the lawn care and inground sprinkler system specialists at Nutri-Lawn. Receive a complimentary lawn assessment from Nutri-Lawn Ottawa today.