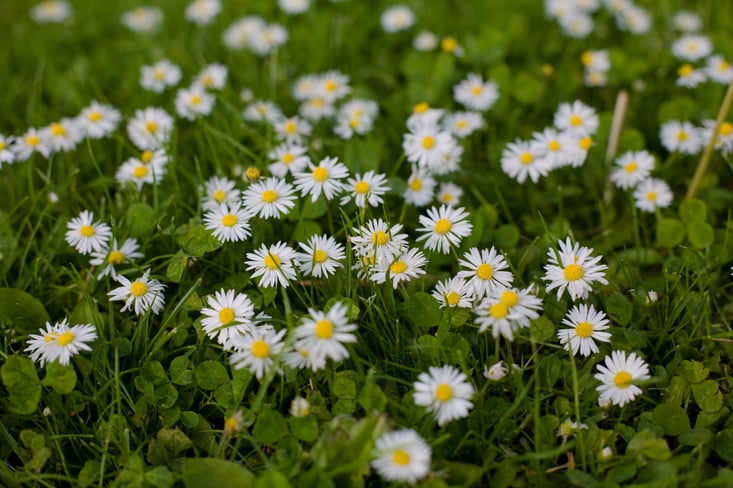 Are you tired of struggling to keep your yard weed-free? FIESTA™ is a new lawn bio-herbicide that's derived from iron – the 4th most common element in soil. This fast acting liquid weed control is odourless and rain-fast in 3 hours. It is child and pet friendly when dry and it works on most weeds without damaging turfgrass. Nutri-Lawn is the first lawn care company in Ottawa to incorporate FIESTA™ into its services!
FIESTA™ is best applied when the weeds are actively growing, so regular applications will yield the best results. It's absorbed by the leaf tissue and translocated down to the roots – killing it quickly. Weeds turn black and begin to curl within 24 hrs of the application. They then decompose and disappear. You aren't required to water after an application and you can mow once the weeds have begun to curl. Composting your clippings is 100% acceptable and safe.
Nutri-Lawn's full program customers are guaranteed satisfaction – subject to adhering to the on-going advice of proper cutting & watering practices. If you are not satisfied with the results of any application or service, notify them within 30 days of that service and they will resolve the problem to your satisfaction or your money for that service will be fully refunded.
Trust the experts at Nutri-Lawn to help you develop a healthy, robust lawn – guaranteed! If you have a lawn problem, call the professionals at 613-739-3399. Nutri-Lawn won the 2010 BBB Torch Award for Marketplace Ethics – Home Improvement/Maintenance Category.