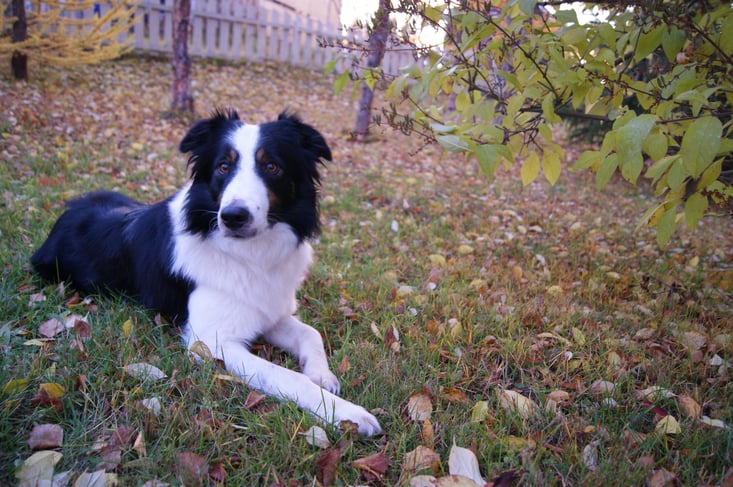 Fall is officially here, but your lawn care duties aren't yet done for the year. Many people make the same basic mistakes in fall and then wonder why their lawns don't improve come spring. It may not be what you're doing, but when you are doing it. With fall lawn care, timing is very important. Fall is a great time of year to give your lawn a boost for next year, but you can also waste a lot of time and effort. Here are our best tips for fall lawn care that will give your lawn a boost for next year.
Rake Leaves
The colourful leaves are fun to play in and throw around, but once wet they form a dark and heavy mat that smothers grass. If you put off raking the leaves until spring, your grass won't get the best start and you'll likely face having to reseed areas where piled leaves sat all winter. Besides, dry leaves are easier to rake than wet ones.
If you have the space, you can compost the leaves. They will decompose fairly quickly and leave rich dark soil behind your plants will love next year.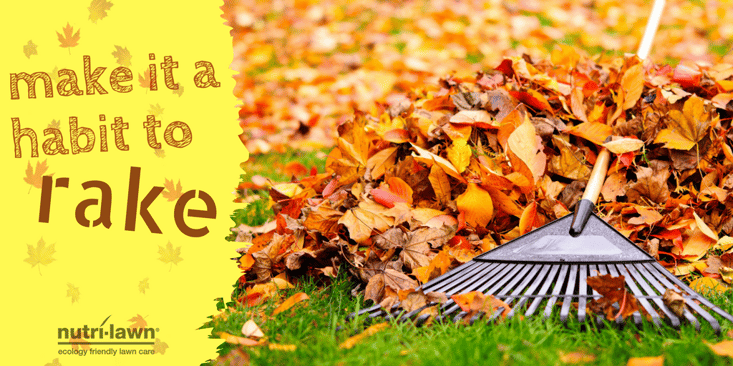 Keep Mowing
Grass will continue to grow until the first hard frost. The ideal length to maintain your grass is 2.5 – 3 inches. Any longer than that and the longer grass is more vulnerable to fungus and snow mold. If you've noticed a fuzzy mat over your lawn in the spring, that's likely snow mold. Keeping the lawn mowed through the fall will also chop up any errant leaves that fall after you've raked or blow in from another yard. Chopped up the leaves will decompose quickly and cause no harm.

Cutting your grass too short means your grass will have shallow roots that may not be able to withstand the cold and weight of snow over winter.
Water Wisely
It's true that usually there's more precipitation in fall and less evaporation, but the weather is unpredictable. If less than an inch of rain has fallen in a week, go ahead and water. Plants that are still green and actively growing need adequate water or they will become stressed. Plants that are struggling from too little water are less equipped to survive winter. In southern Ontario it's usually safe to keep running irrigation systems through mid to late October.
Aeration
Aeration helps loosen compacted soil. Some home owners wait until spring to do this and this is OK, but in spring you'll help the weeds take root as much as your grass. Most weeds have gone dormant in the fall so it's more efficient if helping your lawn is the intent with aeration.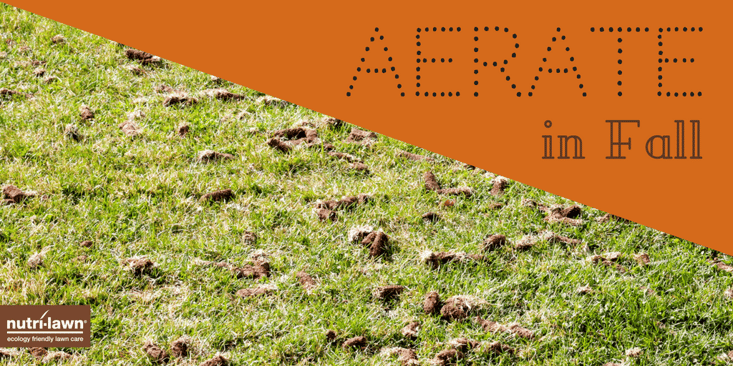 Fertilize
Fall fertilizing is a great idea because it can help give plants a boost to better prepare for winter, but timing is very important. Fertilize too early and new grass shoots will die off with the frost. Too late and plants won't have a chance to absorb the nutrients before the frost sends the grass into dormancy. You want to the plants to have time to store up energy but not use that energy putting out new growth.
Overseeding
Fall is a great time to overseed your lawn, but a lot of homeowners don't do it correctly. For seed to germinate and take root, it needs direct contact with soil. There's usually enough moisture in the soil, but scattering seed over the lawn will result in a lot of wasted seed if much of it doesn't land on soil. Slit seeding may be recommended.

If you don't have time to do these tasks this season when it will be most effective, consider calling the professionals at Nutri-Lawn Ottawa for timely and friendly lawn care service. Request a free quote here. In spring, you could have a brand new lawn you'll enjoy all season.