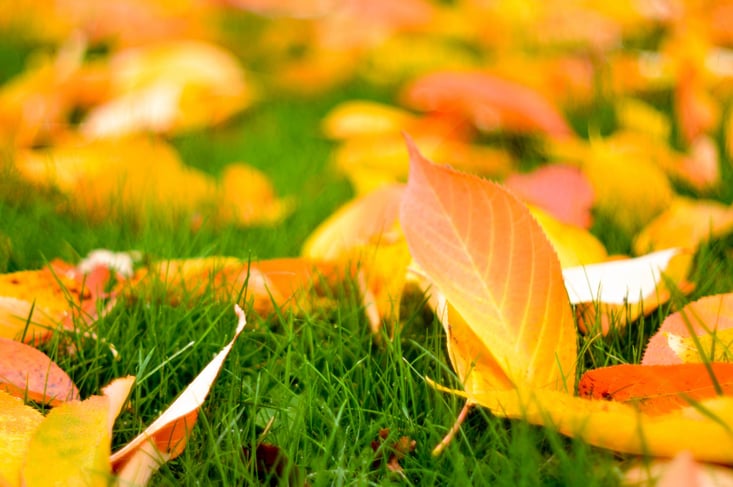 Top Dress and Overseed your lawn this fall and get a great lawn next spring!
Nutri-Lawn uses their patented soil amendment – a revolutionary new compost product - to Top Dress your lawn so you get lush, green growth – usually within 30 days. The Top Dressing also helps your lawn retain moisture, adds important nutrients to your lawn, helps prevent turf diseases and speeds thatch decomposition.
With Nutri-Lawn's Organics Plus Top Dressing you get amazing results! This Top Dressing also helps when you Overseed to thicken your existing turf. The trained Nutri-Lawn technicians apply the seed above manufacturer's specifications. Your lawn gets a core aeration, with professional equipment, first to loosen the soil allowing air, water and nutrients in. Good core aeration also allows better seed-soil contact and Fall is a good time for germination. All you have to do is add water! But remember – if it dries, it dies. Keep your overseeded lawn well-watered daily for three weeks and you should have grass starting to germinate in a week.
Top Dressing and Overseeding right now will give you good growth to enjoy in the next few weeks. Taking care of your lawn this fall will also ensure a spectacular lush lawn next spring. Call Nutri-Lawn and get them to apply Organics Plus Top Dressing and then Overseed for fabulous lawn results! Prices start at only $199.00 (plus taxes) for lawns up to 2,000 sq.ft. Talk to Thom Bourne and his Nutri-Lawn team at 613-739-3399. Nutri-Lawn is located at 1038 Belfast Road.