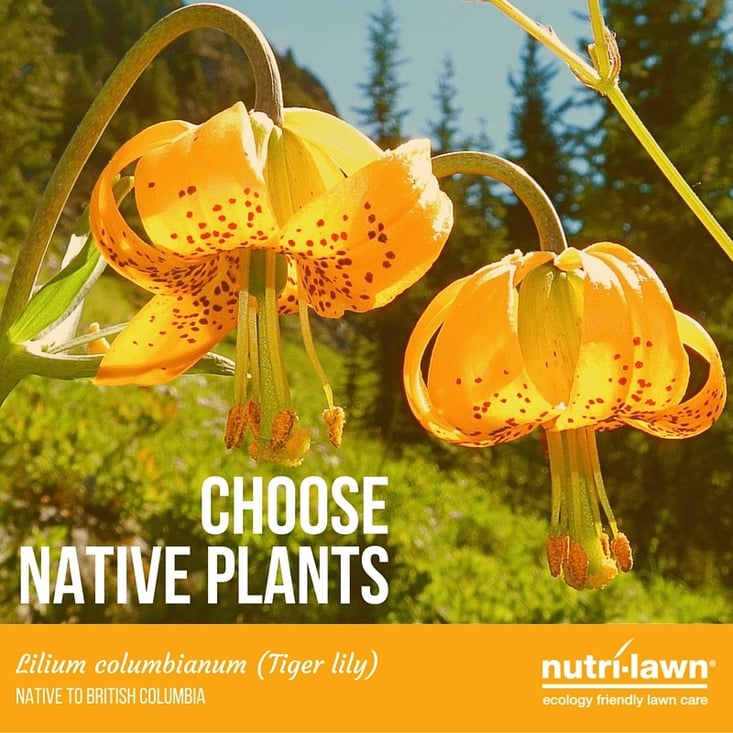 Water conservation is increasingly a popular practice among homeowners and their Vancouver lawn maintenance. Water conservation comes in many different forms and varieties, but one important way to conserve resources is by planting native Vancouver plants. If you're not entirely set on native plants, read on to find out how you can reap the rewards of growing naturally-occurring local plants with your Nutri-Lawn Vancouver lawn maintenance services.
What are native plants?
Native plants are those that occur naturally in your region's home ecosystem. These are the cores of the ecosystem, providing shelter, food, and nesting locales for the native animals in the region.
Furthermore, native plants are born with all the tools necessary to survive in Vancouver's climate, having adapted specifically to the area. This means that you will have to do less and less lawn maintenance to create a gorgeous, healthy yard when you have acclimatized plants.
Conserve water and resources
Because native plants require less lawn maintenance services to survive, you'll be saving time and money on your lawn care practices. Reduce the amount that your irrigation system feeds your lawn. Consider how much (or how little) fertilizer you need in your flowerbeds with the new addition of native plants. A Nutri-Lawn Vancouver expert will help you figure out how to adjust your Vancouver lawn maintenance regime for the new plant varieties in your garden.
When you plant a native turf grass, you expand your savings exponentially. Sowing a native grass dramatically reduces the amount of water required for your lawn, and reduces the fertilizer necessary. Because most homeowner's lawns are much larger than their flowerbeds, this shift toward native grass shows a significant reduction in the amount of money and time spent on Vancouver lawn maintenance.
Finding the right native plants
While exotic or foreign plants are undoubtedly beautiful, they're also costly. They require heavy amounts of maintenance services to survive, if they survive at all. If you're running on a bit of a tighter schedule or budget, then native plants are a much better option for you. They are the ideal option for the "lazy gardener", or more accurately, the "busy gardener."
Here are some examples of native plants to help you discover your new garden:
Beach Pea (Lathyrus Japonicus)
Oregon Sedum (Sedum Oregonum)
False Lily-of-the-Valley (Maianthemum Dialtum)
Red Columbine (Aquilegia Formosa)
Honeysuckle
Sea Blush
Chocolate Lily
This list is just a sample of the types of native plants available to you if you choose this option. The list of Vancouver plant life is vast, providing you a wide range of possibilities.
Consider composting
If you're using regional plants with a known origin, why not fertilize these with a combination of nutrients also from a known origin? Compost is a great option for reducing the amount of waste your household produces and for fertilizing your garden and lawn in a healthy, effective manner.
Conserve the resources and beauty of your lawn this spring with expert lawn maintenance services. If you're ready to get started, request your complimentary quote from Nutri-Lawn Vancouver this today.