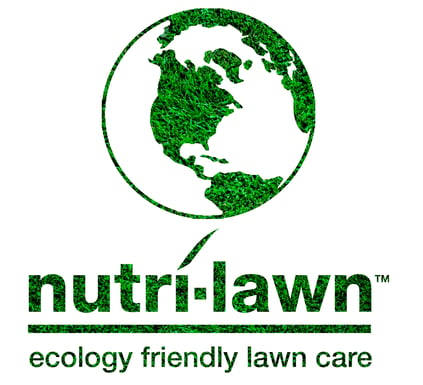 Unlike many areas in Canada where landscaping with snow is the norm, lawn maintenance is a year round job in Vancouver. A weed free lawn can be a fantastic focal point on your property. It compliments your home and provides a healthy environment for the rest of your landscaping. A beautiful lawn can go a long way in increasing the value of your home and your enjoyment of it! Don't let unsightly weeds take the spring out of your step.
At Nutri-Lawn, we've spent years perfecting our lawn care techniques, and we would love to share some of our knowledge with you. The most common concerns we hear surrounding lawn care are about lawn weeds and unwanted moss growth. Knowing how to troubleshoot these issues can make your lawn look brand new again!
Common Lawn Weed Treatment
When you notice weeds emerging spot treating them is a viable solution. An eco- friendly product that we suggest when it comes to broadleaf lawn weeds and dandelions is Scott's Eco Sense Weed B Gone. Use this product as soon as you see a weed starting to grow. Best results will be achieved however, if temperatures are above 10 degrees, and the next two days are warm and dry as well.
While hand pulling lawn weeds is one totally organic way of addressing weeds, it's not feasible for everyone. Today, there are many environmentally friendly products that are safe on your lawn and the environment. That said, the best way to combat lawn weeds is to cultivate a lush lawn where weeds don't stand a chance. To achieve this, a regular mowing, liming, aeration, and overseeding schedule will need to be adhered to. Keep in mind though, no matter how fantastic your lawn is, weeds are inevitable.
Moss
Many of our clients come to us with concerns about moss, which thrives in Vancouver's climate. Moss loves to grow in acidic, shady soil with poor drainage. The only way to completely get rid of moss is to burn it off using a solution that contains iron sulphate. However, there are also more natural alternatives. If moss isn't a part of your landscaping vision, lime can go a long way to raising the pH level, thereby reducing the acidity of the soil. This will slow the growth of moss while making more of the soil's nutrients available to growing new grass. "Dolopril" is an easy to apply lime which also contains beneficial magnesium. There are plenty of limestone options on the market, the ingredients to be on the lookout for are: nitrogen, phosphorus, and potash. Make sure to leave five days between a lime application and any other lawn amendment
In addition to acidic, shady soil, moss loves to grow where there is poor drainage. Aerating your lawn in addition to adding lime can dramatically decrease moss production. You can aerate your lawn by hand, or use a machine that extracts soil plugs. It's important that you refill these plugs with a tiny bit of coarse sand.
You're already on your way to a healthy lawn. If these tips have you interested in taking your lawn maintenance program to a new level, then request your complimentary quote from Nutri-Lawn Vancouver today!