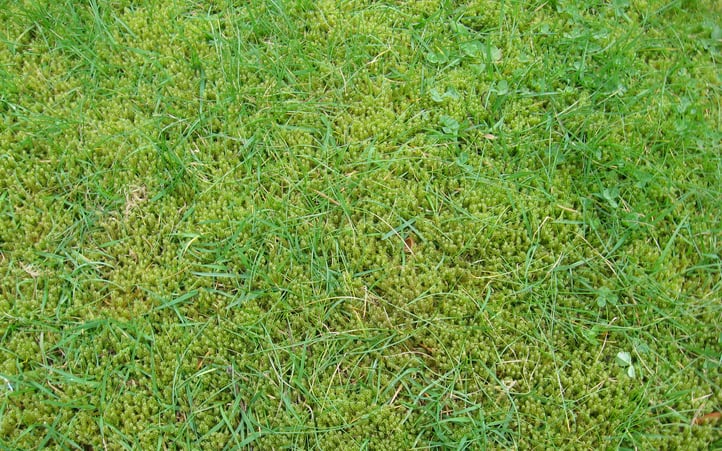 The Vancouver climate provides the optimal growing conditions for moss. Not what you wanted to hear if it's in your lawn, right? Moss looks pretty in a garden or container, fair enough, but not in your lawn. So, how do you get rid of it? The biggest problem with moss is that often no matter how many times a homeowner gets rid of it, it keeps coming back.
Moss thrives in conditions that grass doesn't like, so any areas of your lawn where grass struggles to thrive may be providing the perfect conditions for moss growth. While we look at moss as a weed, it doesn't have a root system or take up nutrients the way your grass or other weeds do, so that makes eradication difficult. The best way to keep moss away after you've gotten rid of the initial infestation, is to correct the conditions it thrives in and tip the scales in favour of your grass.
What growing conditions favour moss? Let's have a look.
Moist Soil
Moss loves a lot of moisture. Vancouver gets a lot of rain, that can't be helped, but if your soil doesn't drain well this could provide even more reason for moss to move in. If your lawn has dips or lower areas, adding top soil could alleviate this problem. If drainage is the problem, aeration could help drainage and relieve compaction problems.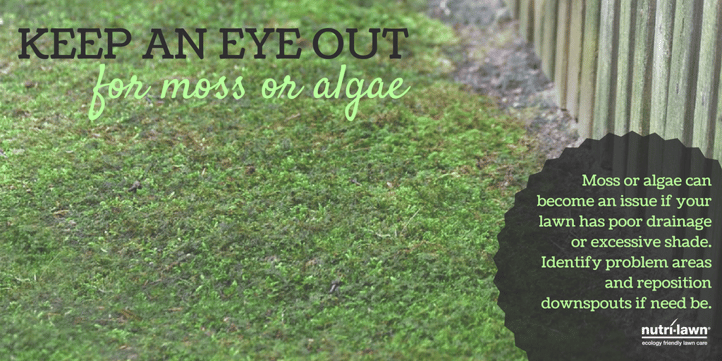 Shade
Moss loves shady locations, but it will grow in sunnier spots if other conditions exist. If you can't get grass to grow in a shady spot, try another variety of grass that's more shade tolerant. Many grass types need 6 hours of full sun to thrive. Consider trimming back hedges or the lower branches of a tree to let more sunshine in.
Shade can also be artificially created by a thatch problem. Thatch is a layer of organic material that creates an impermeable mat on top of the grass and soil. This provides shade for the soil and traps moisture there. Aeration can help a thatch problem. Sometimes a good raking will provide some relief.
Acidic Soil
Along with hostas, bleeding hearts, rhododendrons, and a few other acidic soil-loving plants, moss thrives in this environment and grass does not. If you want grass to thrive you'll have to sweeten the soil, so to speak, by adding lime. Nutri-Lawn Vancouver's Calcitic Lime Treatment is a great way to correct the pH in your soil. Ask our lawn care experts about having your soil tested to be sure.
Our moss control treatment is a naturally occurring form of iron which dries out the moss and feeds the grass, adding some necessary nutrients back into the soil. The moisture-deprived moss will begin to turn brown and black within hours of application. And then you just rake it up after a few days and remove it.
Talk to the professionals at Nutri-Lawn Vancouver to learn more about our Moss Control service, as well as other ecology friendly lawn care services specially selected for the Vancouver climate.