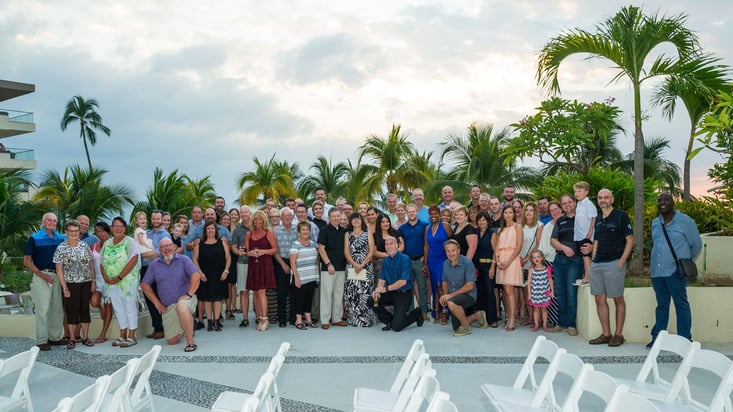 How do you keep the excitement alive after 30 years? You celebrate the success of those around you. You celebrate milestones. You celebrate achievements. You embrace the 'young energy' of the next generation of Nutri-Lawn'ers, and you applaud the execution of exit strategies into youthful retirement.
And what better place to do all that than the picturesque Puerto Vallarta, Mexico!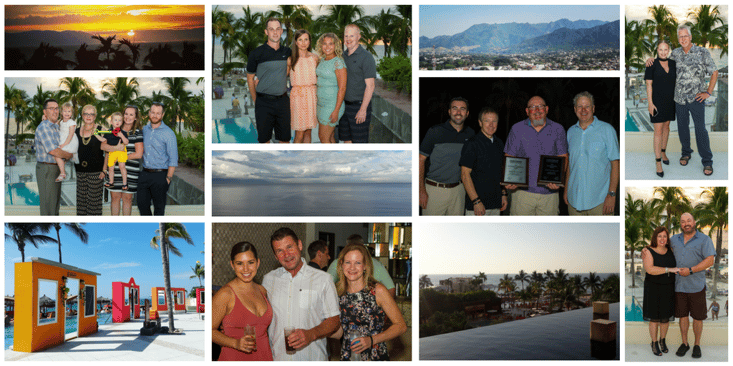 With the average annual sales of a Nutri-Lawn franchisee now more than $1 million, system-wide growth steady each year (north of 6%), and the energy around the pool at an all-time high, celebrating success is easy to do with this group!
This 'wolf pack' of original Nutri-Lawn franchisees were able to congratulate Don McQueen on successfully selling his business in Burlington, and retiring to spend more time with his family. We wish you all the best Don - it's been a blast!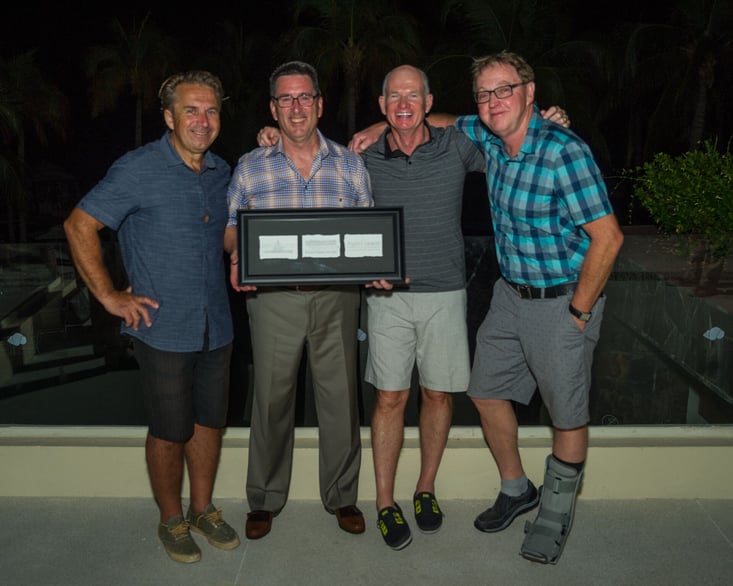 From left: John Pazdrak of Sault Ste Marie, Don McQueen of Burlington, Thom Bourne of Ottawa & Peter Budgen of Nova Scotia & Moncton
During the awards ceremony, we gave special recognition to Ryan Loveless of our St. Johns operation, who recently graduated from the University of Guelph Horticulture Program. Well done, Ryan!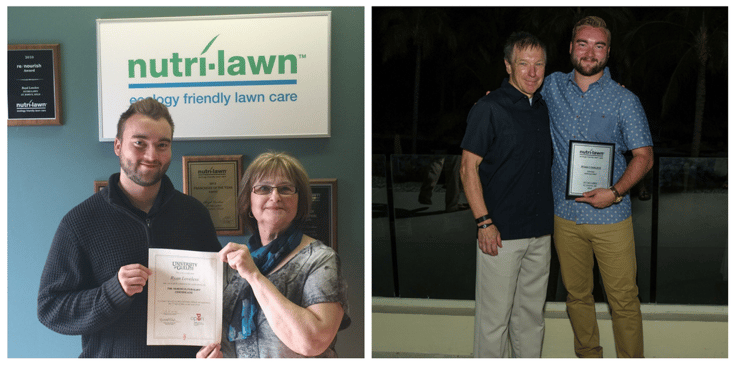 Nourishment Awards
The Nourishment Award is designed to recognise leadership and mentorship of fellow franchisees. Congratulations to the following franchisees;
Rick MacDonald - Abbotsford, BC
Chad & Kelly Scott - Okanagan South, BC
Robert Bourne - Vancouver, BC
Peter Budgen & Steve Smith, Halifax NS
Bill & Judy MacKenzie - Kelowna, BC
Brand Award
Moncton, NB was the recipient of the Brand Award, for exemplifying and embracing all that the Nutri-Lawn brand has to offer, and all that it represents.
Innovation Award
The proud recipients of the Innovation Award were Ottawa, ON. Always innovating, this team is full of ideas and energy! Thom, Dar, Jody and the team at Ottawa embrace technology, remote operations to improve local service, and even grass covered smart cars to catch attention.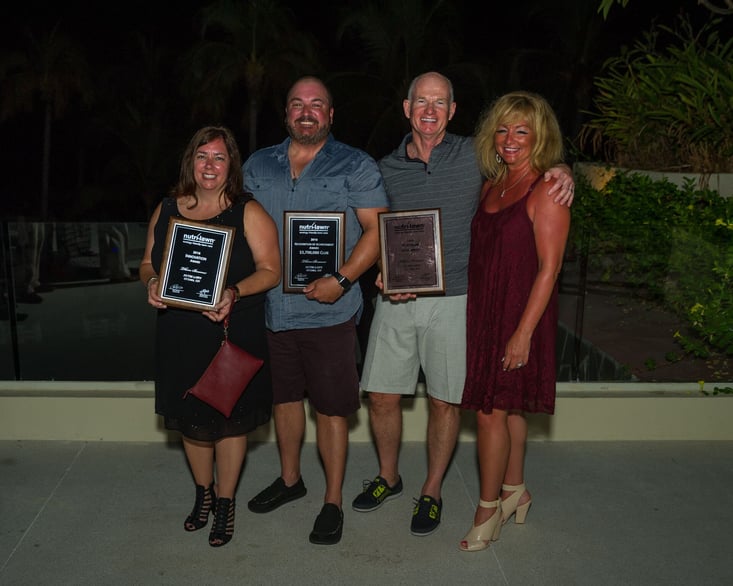 Re:nourish Award
Another year, and our team at St, Johns NFLD take the Re:nourish Award back to the Rock. Boyd Loveless and his team are pure community ambassadors, and do everything they can to give back.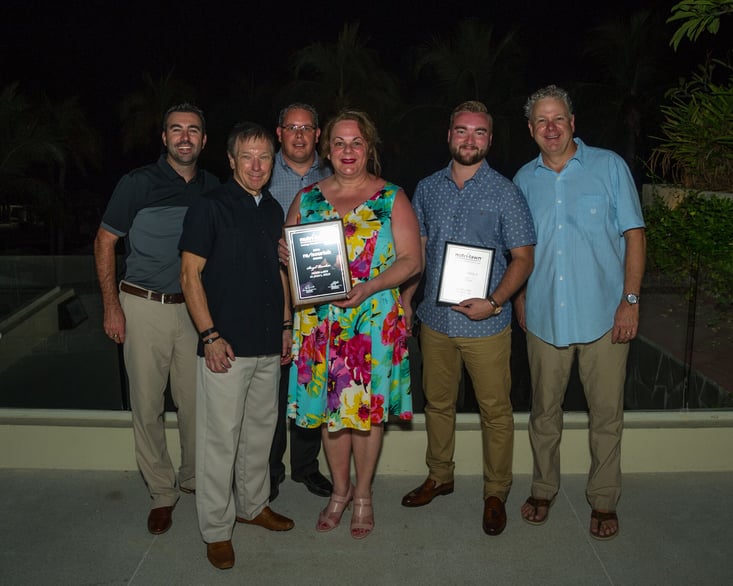 From left: Shawn Karn (Corporate Agronomist), Ted Dzialowski (CEO), Jordan Lavin (COO), Sharon Ryan & Ryan Loveless of St. Johns & Ryan Vincent (CEO)
Sales Achievement Awards
The following franchisees were awarded for oustanding achievements in sales.
With 6% growth, Joey Silva of Toronto, ON was awarded the Silver Sales Achievement award.
With 18% growth, Don McQueen of Burlington, ON was awarded a Gold Sales Achievement award.
With 5% growth, Mike House of Calgary, AB was also awarded a Gold Sales Achievement award.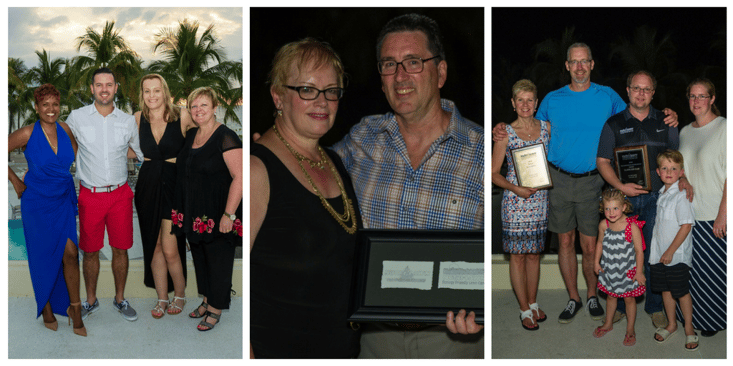 The following franchisees were awarded Platinum Sales Achievement awards;
Thom Bourne of Ottawa, ON - 4% growth
Moncton, NB - 63% growth
Chad & Kelly Scott of Okanagan South, BC - 15% growth
Halifax, NS - 7% growth
Doug & Nikki Nestor of Victoria, BC - 27% growth
Customer Experience Awards
Six franchisees had exceptional ratings from customers, and were awarded with a Customer Experience Award. To qualify for this award, these franchisees scored higher than 65 in the annual NPS survey.
Rick MacDonald of Abbotsford, BC
Jayson Seymour of Parksville, BC
Moncton, NB
Doug & Nikki Nestor of Victoria, BC
Cam Hansuld of Mississauga, ON
Chad & Kelly Scott of Okanagan South, BC (the highest NPS score of 75)
2016 Franchise of the Year Award
Congratulations to Drew Bugden, Peter Bugden, Steve Smith & the rest of the team at Moncton, New Brunswick for winning this years' Franchise of the Year award & taking home the coveted 'Blade'!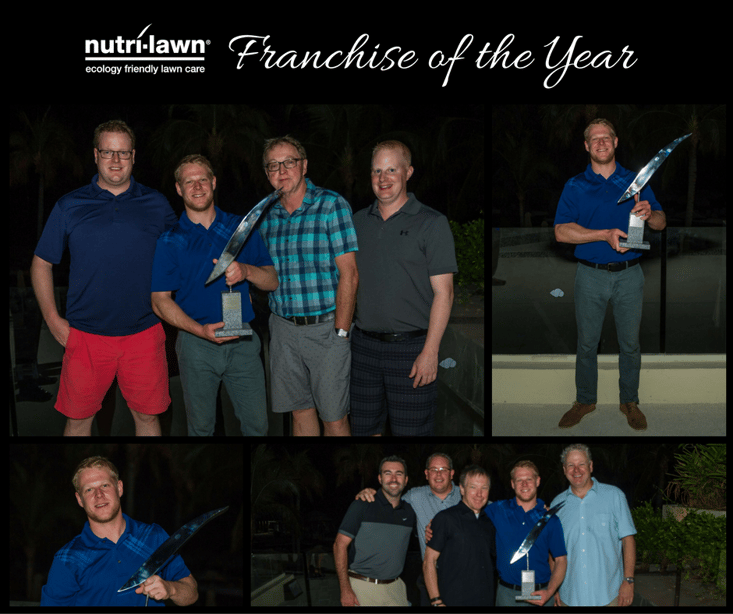 Congratulations to all the winners on an amazing 2016. A special thanks goes out to our resident photographer Rick MacDonald for taking all the stunning photos this year.
We had an absolute ball in Puerto Vallarta this year!