Despite the rain Vancouver was only to happy to receive last week, we're still not in the clear when it comes to water restrictions. The Greater Vancouver Area still needs to conserve water as much as ever! In fact, as of July 20, 2015, the Greater Vancouver Area is in a Stage 3 water restriction, with the possibility of progressing to a Stage 4 should it become necessary. Water is in higher demand than ever during this incredibly hot and dry summer. To add insult to injury, metro Vancouver's water reservoirs are taking a serious hit. See the most up to date information here. Furthermore, at the time of writing, British Columbia is battling 68 active wildfires larger than 10 hectares. Conserving what has never been more important in the greater Vancouver area.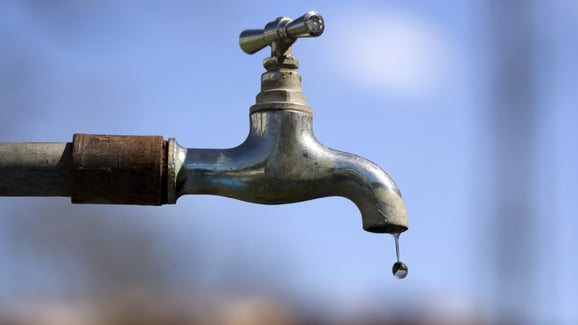 Water Restrictions Vancouver 2015
So, how do you care for your lawn during a stage 3 water restriction? In short - you don't really. Stage 3 dictates that there is no residential lawn watering. Should Vancouver and the surrounding area revert back to Stage 2 you may water your lawn one day a week. To learn more about what is prohibited during a Stage 3 water restriction, see this document.
While watering your lawn is out of the question, you are allowed to water gardens, shrubs, and trees by hand, or with a hose attached to a spring-loaded shut off nozzle. And don't even think about washing your car! That said, you may keep mirrors, windows, and license plates clear and safe for use.
Restrictions on water during our current heatwave are more important than ever. Is there anything that you can do for your lawn during a drought? Definitely. That said, saving your whole lawn this summer might not be a possibility. But, the beauty of the lawn is that it promises to perk up over the next growing season. So, picking your landscaping battles may be a necessity during such a prolonged heatwave, and the ensuing water restrictions.
Watering Container Plants
While watering your lawn is completely out of the question during Stage 3, you are allowed to water gardens, shrubs and trees. To get the most out of the little water you feel comfortable using, start by watering any plants you may have in containers. They are at risk of drying out - and possibly shrivelling away - the fastest. Window boxes, hanging baskets, container plants, raised vegetable gardens, etc. Due to their shallow roots and reduced soil allowances they will require less water, and will benefit the most from even the most conservative watering schedule. If possible, allow your container plants to spend a little more time in the shade. Although, don't forget to water them altogether!
To speak to a Nutri-Lawn Vancouver team member about caring for your lawn during a drought, contact us at 604-524-4770.