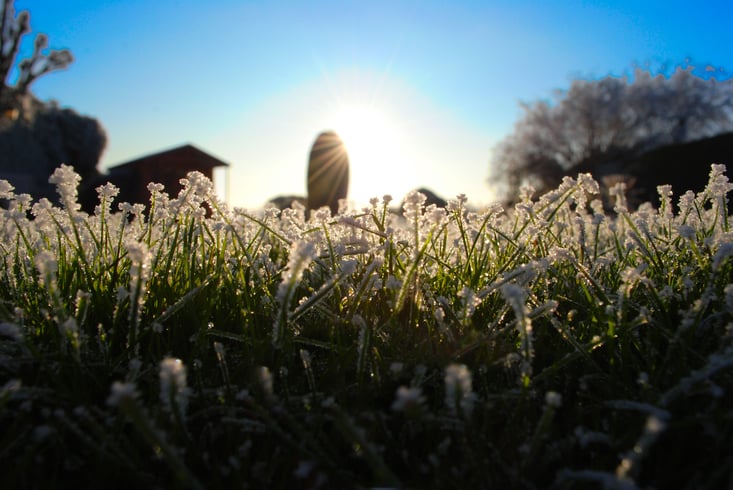 Winter is coming despite your best efforts to prolong summer just a teensy bit more. After a not-so-hot summer, it's no surprise that the chillier temperatures are coming on quick and steady. As the thermometer prepares to drop below 0, it's time for you to also prepare your lawn for the same. That's right folks – winter preparation for your Burlington lawn care has arrived.
Don't be alarmed. With the right Nutri-Lawn Burlington lawn care services, you can get through the dreaded winter preparation without hassle. If you've prepared your lawn well for winterization by engaging in the best late summer Burlington lawn care, then you'll have an even easier time of these last few steps. Even if you haven't, Nutri-Lawn Burlington can help make sure your lawn is ready for winter's worst.
A quick recap
In case you haven't prepared your lawn for fall, here's a quick recap of the processes that you should fit in before the end of the growing season. You'll want to dethatch before doing anything else. It's important to remove thatch in order to remove winter hiding spots for insects and diseases.
Next, remove compaction with core aeration. This is a simple process of creating tunnels for fertilization and water to travel through. After this, it's time to fertilize. Just like a bear, your lawn needs a store of sustenance for winter hibernation.
When all of this is done, you'll want to overseed to fill in any patchy spots of your lawn that may have popped up over winter. Only overseed if you have 4 weeks left of the growing season, otherwise your efforts will go to waste. But what kind of grass should you use?
Sow cold season grasses
Now that you're ready to overseed, you want to make sure you're planting the right type of grass. For winter preparation, you'll be better off with cool season grasses. These include tall fescue, fine fescue, Kentucky bluegrass, and perennial ryegrass. You'll find, also, that a blend of these grasses will protect your lawn against chinch bug invasions over the winter months. Chinch bugs can create major damage to your lawn in the spring, and they love sleeping in the thatch layer. Bluegrasses, ryegrasses, and fescues turn off chinch bugs from your lawn, which will make your Burlington lawn care next spring that much easier.
Winterize your pipes
Finally, Nutri-Lawn Burlington highly recommends winterizing your pipes. This is not a lawn care system technique that can be forgotten. If any water is left in your inground irrigation system for the first freeze of the season, you could quickly find yourself with cracked and burst pipelines.
Repairing burst pipes in the spring can be an expensive and time-consuming affair. Winterization is not a long or difficult process, and can be completed by the experts at Nutri-Lawn Burlington.
Don't let your lawn go to the dogs this winter. Take active steps in winter preparation so that you don't wake up next spring to an unhealthy, unattractive lawn. Receive your complimentary quote on Nutri-Lawn Burlington lawn care today to begin winter preparation.