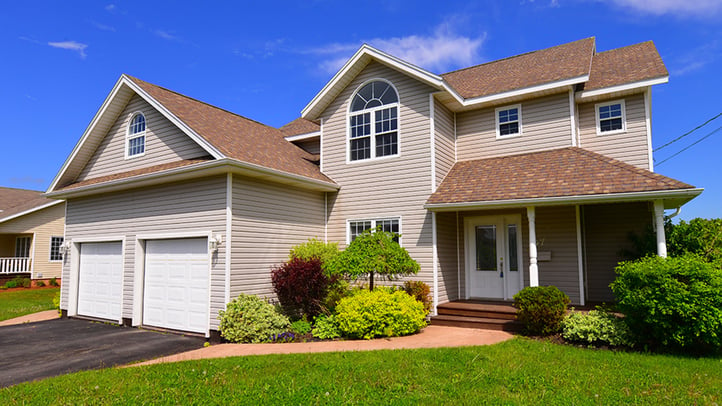 Vancouver lawns face a tough battle to stay weed-free and healthy. Between the coniferous trees, the rocky and acidic soil, abundant cloud cover and subsequent rainfall keeping everything extremely moist, the odds are not in favour of your lawn.
Our lawn care experts at Nutri-Lawn Vancouver have put together a short list of quick tips to help you get your lawn looking lush and healthy this season. Remember to call our team for a free quote whether you simply want to relax and enjoy a vibrant lawn or if your lawn has persistent problems.
Grass Loves Sun
Most varieties of grass love full sun. The shade combined with the chronic wet weather in Vancouver means lawns are susceptible to disease, mold and fungus problems. Consider pruning back your trees or shrubs to allow more sun to shine through. If there isn't more sun to be found, consider overseeding or reseeding with a shade tolerant grass variety. If there's too much shade for even shade tolerant grass, consider putting in a low ground cover plant, a walk way, or some other decorative feature that will enhance that part of your yard.
Aerate
With all the rainfall that Vancouver gets, it's important to remember grass roots need oxygen to grow well. Roots can drown in soil that's consistently flooded. Aeration can help alleviate compaction and promote better drainage. And remember overseeding after aeration is always good practice.
Amend The pH
Acidic soil is perfect for growing blueberries, azaleas, holly, rhododendrons, ferns, begonias, magnolias, and moss. The needles from coniferous trees in particular can contribute greatly to the acidity of the soil. Unfortunately, grass does not love acidic soil. In order to have your grass flourish, you'll have to amend the soil pH. Nutri-Lawn Vancouver's Enhanced Calcitic Lime application can change the pH in the soil to favour your grass.
Good Mowing Practices
With the extra rainfall in the Vancouver area, grass is prone to sporadic growth spurts that can give your neighbours the impression you don't even own a lawnmower. Resist the temptation to cut the lawn low to avoid mowing as often. Grass cut too short is stressed and more susceptible to disease and pests. If the lawn is mown so short that the crowns of the plants are damaged, the plants might not recover. Ideally, keep your lawn between 2 and 2.5 inches long to ensure healthy plants.
So what happens to lawns that aren't well maintained in a Vancouver climate? Here are two common lawn diseases home owners frequently face in our area:
Red Thread Disease
What begins as yellow dead patches in your lawn will sprout pink or red fungi on the grass blades. This may not completely kill your lawn, but it certainly isn't very appealing. To get rid of this problem, which typically disappears with the warmer summer weather, add nitrogen to the soil.
Fusarium
Fusarium looks like reddish-brown patches of grass that looks dead. This lawn disease may initially appear as damage from pet urine. In addition to adding nitrogen to the soil, make sure you water deep and less frequently instead of often but shallow. Deep watering promotes strong roots that can resist these seasonal lawn diseases.
Put your property in good hands and give your grass the love it needs. Contact Nutri-Lawn Vancouver today and you can request a free quote here.