Ahh, the perfectly manicured yard. So elusive, and yet, within your reach! The perfect lawn is all about staying on top of regular lawn maintenance, and making sure your grass has everything it needs to thrive. Lawn care in Vancouver is a year round job. So, don't be afraid to let the qualified team of lawn care professionals at Nutri-Lawn Vancouver know if you'd like a hand! Here are some tips to keeping your landscaping looking perfect all year round.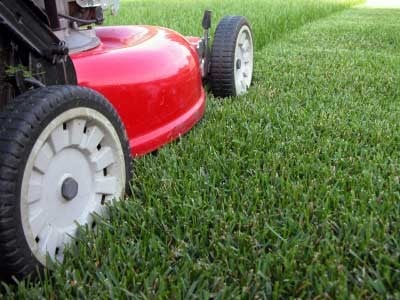 Establish a Lawn Cutting Schedule
Perhaps the most visible way to keep your yard in check is to ensure that your grass doesn't get out of control. Start by establishing a lawn cutting schedule. As a general rule of thumb, your grass should be cut bi-weekly from March to the middle of April, weekly from the middle of April to October, and then bi-weekly during November. From December to March, play it by ear. Never cut more than once a week though over the winter season! When cutting your lawn, take into account the one-third rule: never cut more than one third of the height of a blade of grass during one cutting. Cutting more than a third causes unnecessary stress on the grass, and the roots.
Effective Irrigation
After regular mowing, making sure that your yard receives adequate and appropriate amounts of water is crucial to keeping it growing and looking even better. Custom in-ground sprinkler systems take the guess work out of watering your lawn, flowers, shrubs, trees, and even vegetables. By installing an in-ground irrigation system, your yard will be watered at the right time of day - typically earlier in the day - with the correct amount of water.
Furthermore, in-ground sprinkler systems installed by Nutri-Lawn Vancouver can come equipped with intelligent weather sensors that take into account natural precipitation and adjust the watering plan accordingly. This helps you save money, and valuable environmental resources! In-ground irrigation systems also allow you to effortlessly apply the right amount of water to every element throughout your property. Trees, shrubs, lawns, and flowerbeds all require different amounts of water.
Seasonal Fertilizing
Over the past decades, our soil has been gradually depleted of the nutrients it needs to help plant life thrive. Fertilizing works by amending the soil and giving your plants and grass the boost they need. Each spring, start by testing the soil. Grass grows best in soil with a neutral pH - that is around 6.5 on the pH scale. You can use a simple home test to determine the pH of your soil. Depending on the pH level, you may need to use phosphorus, nitrogen, and/or potassium salts to amend the soil. Most lawns will require fertilizing once in the spring, once in the summer, and again in the fall. Throughout the summer, either use a localized weed killer or hand pull lawn weeds to keep your lawn in check. Throughout the growing season, you may consider aerating your soil to reduce the negative side effects of thatch.
If you have any questions about Vancouver Lawn Care, get in touch with Nutri-Lawn Vancouver at 604-524-4770, or request your free quote here!
Also if you'd like please click the link bleow to request a free quote!