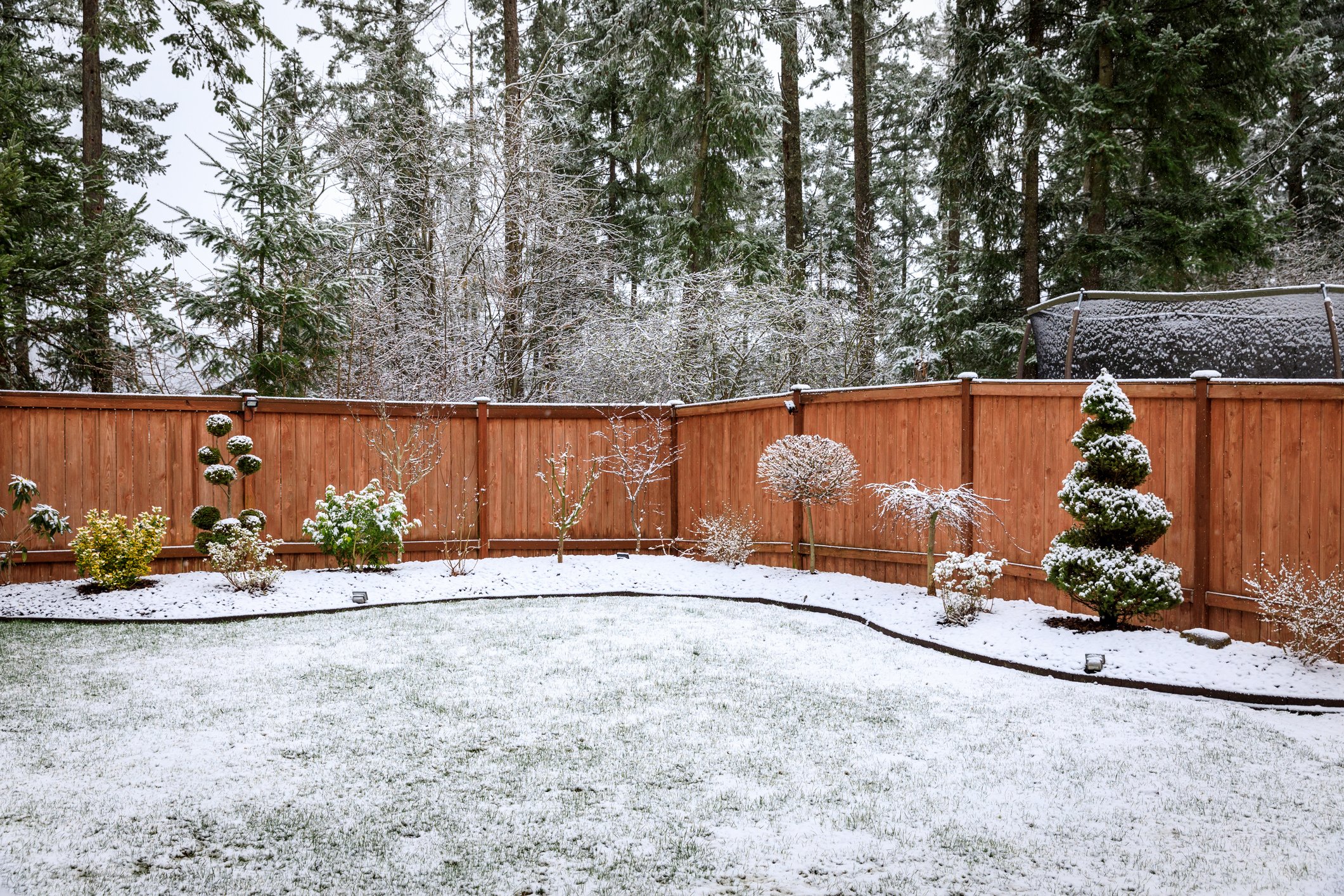 Did you know that the first official day of winter 2019/2020 is only one month away? To prepare for winter, the team at Nutri-Lawn has put together this quick list of property maintenance tasks to help you get your landscaping and lawn ready for the cold winter weather ahead.
The leaves are falling off the trees, days are getting shorter, and the air is noticeably cooler (and in some areas of Canada, snow has already arrived). Time to buckle up and batten down the hatches, folks!
Continue Raking (If Possible)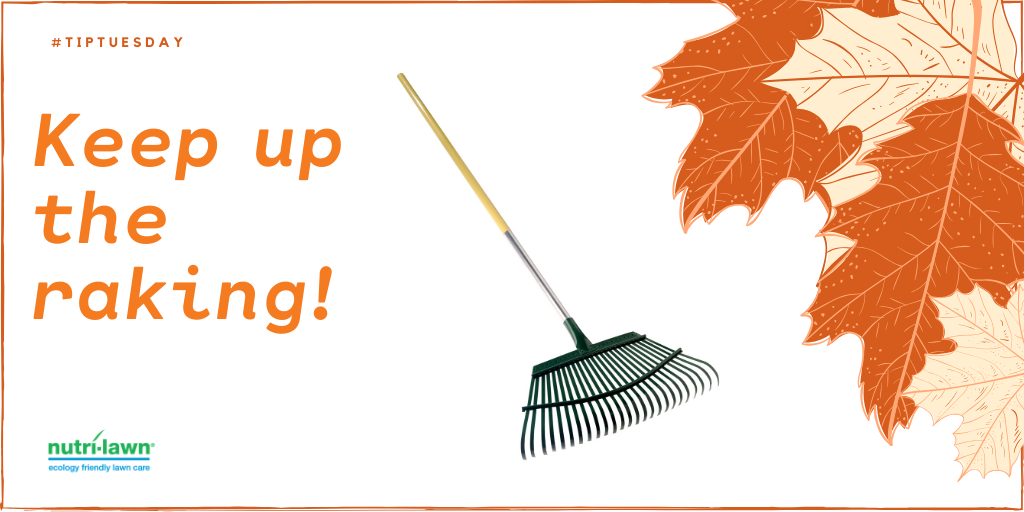 Raking leaves can be pretty tiring, especially when temperatures drop and the extra layers need to come on. However, making sure that you rake up all of the leaves in your front and back yards is an essential fall task that needs to be done before heavy snowfall occurs. If leaves are left unraked, they can pile up to the point of suffocating the grass, causing dead patches. Fungal diseases can also become a problem over the winter if matted down leaves are covering the lawn. Using a lawn mower to mulch leaves, or a bagger to pickup leaves can make the job easier than raking.
Leaves left on the lawn will prevent air flow and daylight from helping your lawn grow. A thick mat of wet leaves can damage your lawn beyond recovery and you will be forced to reseed patches of your lawn next spring. If your trees are not totally barren just yet, it's important to keep raking top of mind.
Turn Off Taps and Downspouts
Before the first big snow fall of the year, make sure that your outdoor hose bibs and taps are turned off for the winter months to come. Be sure to roll up and disconnect your garden hoses so they don't freeze and get damaged.
Making sure that your downspouts are pointed away from the house is another pre-winter that should be completed before the winter weather gets out of hand, as failure to do so could lead to potential flooding in areas of your house like the basement. When outside, you should also double-check that your catch basins are free of leaves and other debris. Leaving this task too late could lead to poor drainage and ice buildup on your lawn.
Store Lawn Care Products Indoors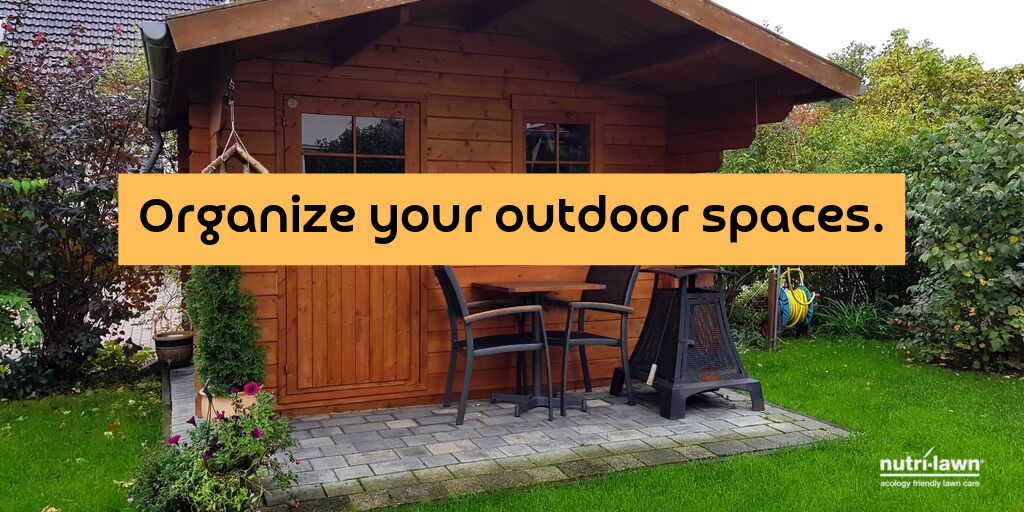 During the winter, it's important to store your lawn care products and equipment in a dry, warm, and moisture-free area, preferably located somewhere indoors. Products that are left outside have the potential to freeze and expire, which could make them unusable come spring. It's also a good idea to place bags of grass seed and fertilizer from your shed in secure rubber-made containers, so that mice and other animals don't get into them over the winter.
Inspect Outdoor Areas For Damage
To prepare for Jack Frost's arrival, take a walk around your home's exterior and pay special attention to the outdoor stairs, walkways and railings on your property. If repairs are needed, get on them as soon as possible, as making your property as safe as possible should be a big priority during this time of year.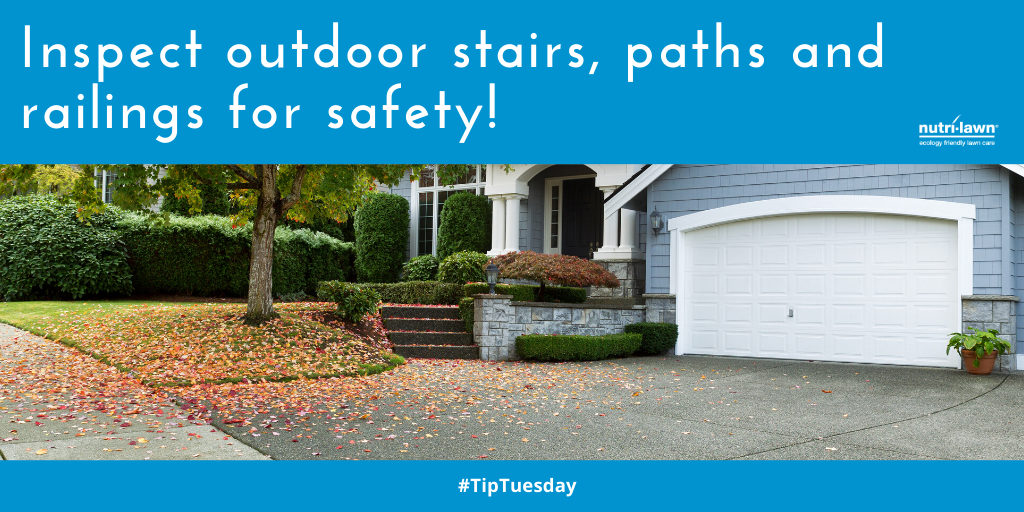 Follow us on Facebook for a new lawn care tip every Tuesday, and get every new The Grass Expert blog direct to your newsfeed.