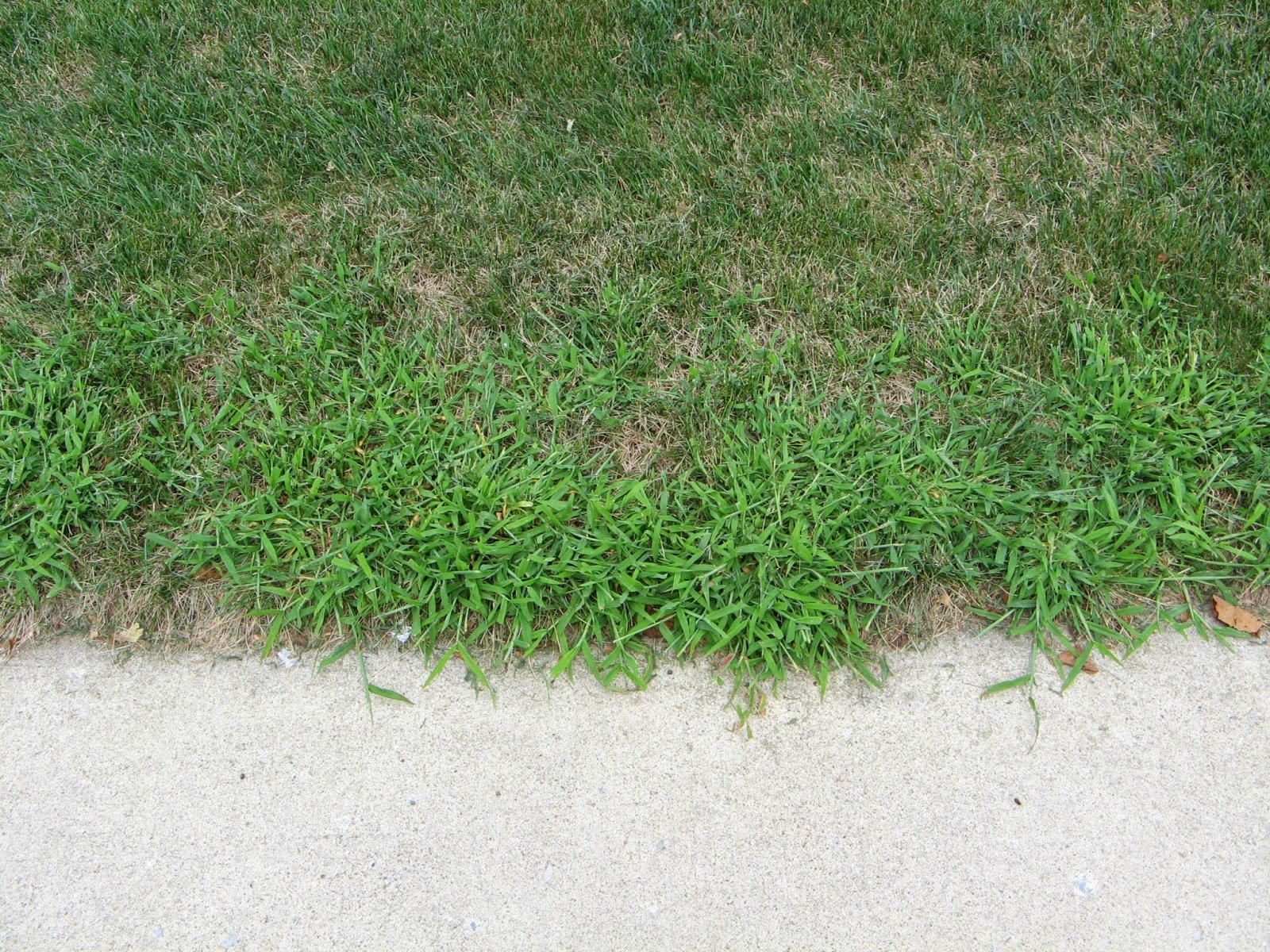 I spy with my little eye something that is lime-green and growing in the lawn…if you guessed Crabgrass, then you are absolutely correct!
Crabgrass infestations are notorious every summer especially when extreme temperature conditions persist. Many lawns become completely inundated with crabgrass beginning in June and progressively get worse as the summer goes on. Crabgrass commonly starts invading lawns along driveway and sidewalk edges, in boulevards beside roadways and in full sun areas that receive south western exposure. From there, crabgrass quickly and aggressively spreads throughout the rest of the entire lawn.
Crabgrass easily out-competes desired cool-season turfgrass even when the most diligent and preventative measures are taken. Crabgrass is a warm-season summer annual that tolerates both high temperatures and dry weather because of its physiological makeup. Cool season turf is under extreme stress during these same conditions hence why crabgrass has the upper hand.
Crabgrass is very noticeable in lawns due to its lime green colour, its coarse leaf blade texture, and low to the ground growth habit. A single crabgrass plant is capable of producing over 700 tillers and 150,000 seeds making it extremely prolific year over year.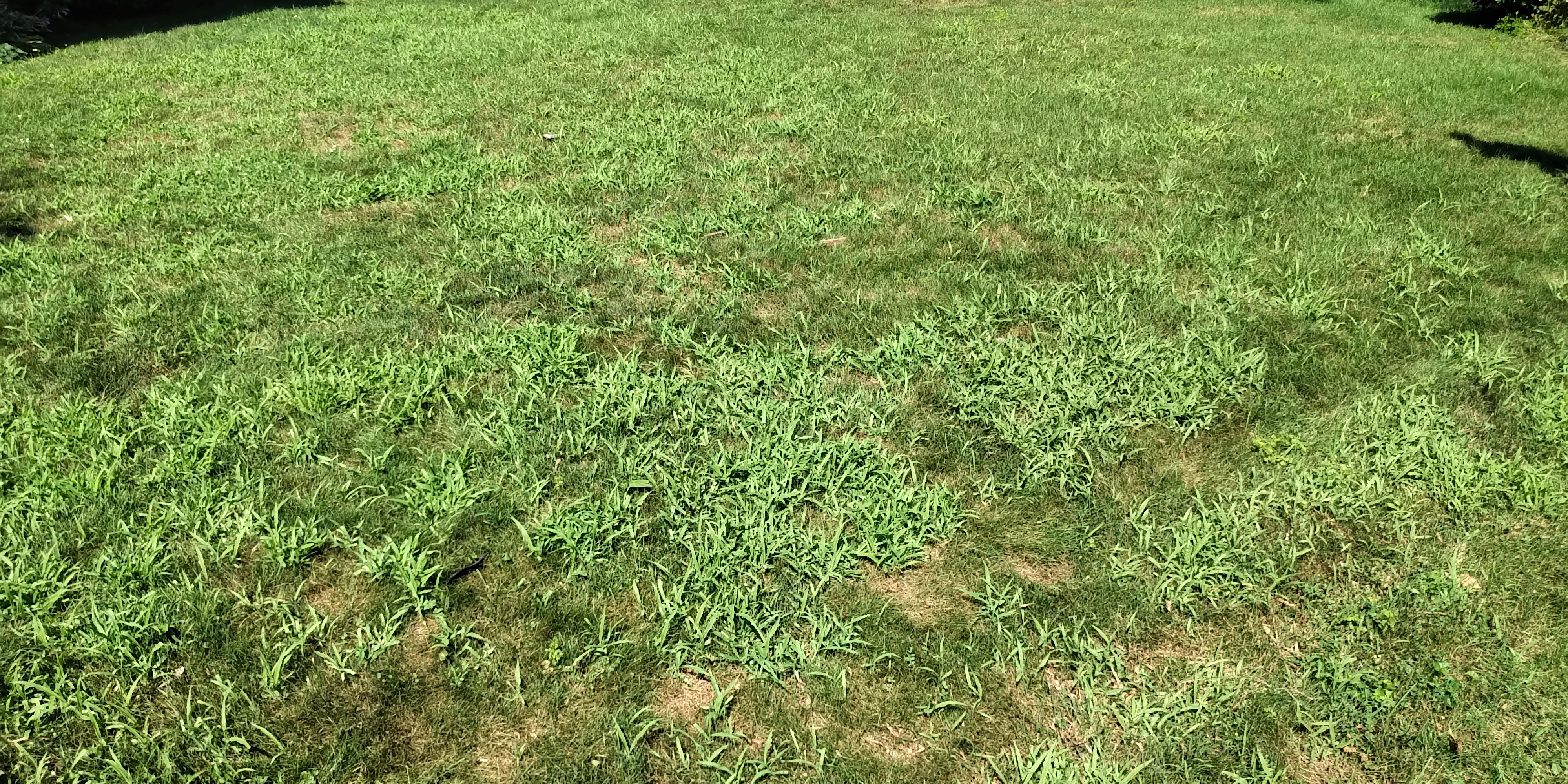 The best way to deal with crabgrass is to have a thick, healthy lawn that doesn't give the crabgrass a place to grow. Crabgrass will be less of a problem in a lawn that is thick and well maintained. Water your lawn properly to encourage deep roots and make sure you don't cut your lawn too short especially during the summer months. Any added stress on the turf makes it that much easier for the crabgrass to take over. Longer grass keeps the soil moist and cool and prevents the weeds from taking root.
Crabgrass is an annual plant, which means it dies each year in the fall. As the crabgrass plants begin to die off, the colour generally turns from lime green colour to a purplish/reddish colour. This discolouration indicates its time to begin a combination of cultural practices such as core aeration, overseeding, and slitseeding to help fill infested areas back in with desired turf again.
There are some regions across Canada that are permitted to use registered crabgrass control products. These products are very effective at preventing crabgrass before it germinates, and also control can be achieved if germination has already taken place. Contact your local Nutrilawn to learn more about what is available is your market.