Ryan Crawford has been in the lawn care business for 12-years, and with Nutri-Lawn for the last 5.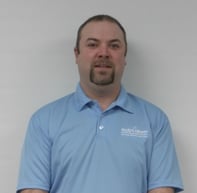 He is the Customer Service Representative for the Dartmouth areas of Woodlawn, Forest Hills, Portland Hills/Estates, Russell Lake West and Montague Estates.
Ryan was born and raised in Dartmouth and now lives with his wife and 5-year old son in the Forest Hills area.
He enjoys rock & roll music and his a member of our health & safety committee.
Ryan is knowledgeable, friendly and well-liked by his customers.