Joe Tanner has been with Nutri-Lawn since 2003 and brings a wealth of experience in lawn care.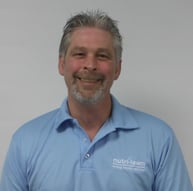 As the Senior Specialist, he works directly with customers, setting expectations by educating them on cultural practices and how our products work.
Joe grew-up in Dartmouth and resides in the Lancaster Ridge area. He is married with 3 children, 2 grandchildren and has 2 dogs, Mandi & Abbey (named after the Beatles Abbey Road).
Joe plays an integral role in staff training and is a member of our health and safety committee. He is personable, friendly, knowledgeable and helpful to our customers and staff.