Drew Bugden has been with Nutri-Lawn for 9 years and this is his second year in Moncton, NB.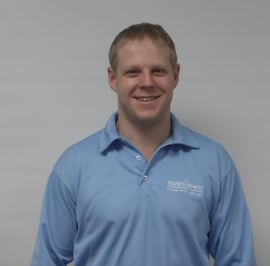 He is the Customer Service Representative for the areas of Moncton, Dieppe, Riverview and Shediac.
Drew bas born and raised in Dartmouth and enjoys hockey and golf in his free time. His favorite hockey team is the Montreal Canadiens.
He graduated from Memorial University in 2012 with a Bachelor of Arts in Geography and Political Science.
In 2014 Drew was recognised by Nutri-Lawn for having the top customer service rating among our locations across Canada.