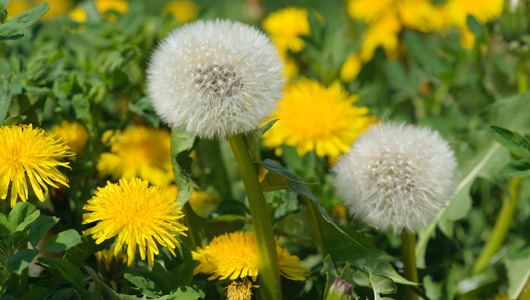 There are several natural dandelion killer products that are effective at controlling dandelion infestations in lawns. As an alternative to using traditional chemical herbicides, natural dandelion killer products are a great option especially in restricted areas where traditional products are banned for use.
Most natural dandelion products eliminate dandelions without harming the lawn. Fiesta lawn weed killer (FeHEDTA) is an iron concentrate product that is a selective natural dandelion killer. Other natural dandelion weed control options include non-selective vinegar and acid based products, but these can damage the lawn as well as kill the dandelions.
The non-selective products are better suited for controlling dandelions in areas where damaging grass in not a concern like on hard surfaces, interlocking, and low maintenance areas.
If you're interested in our Fiesta Weed Control services please click HERE or click below to request a FREE quote.