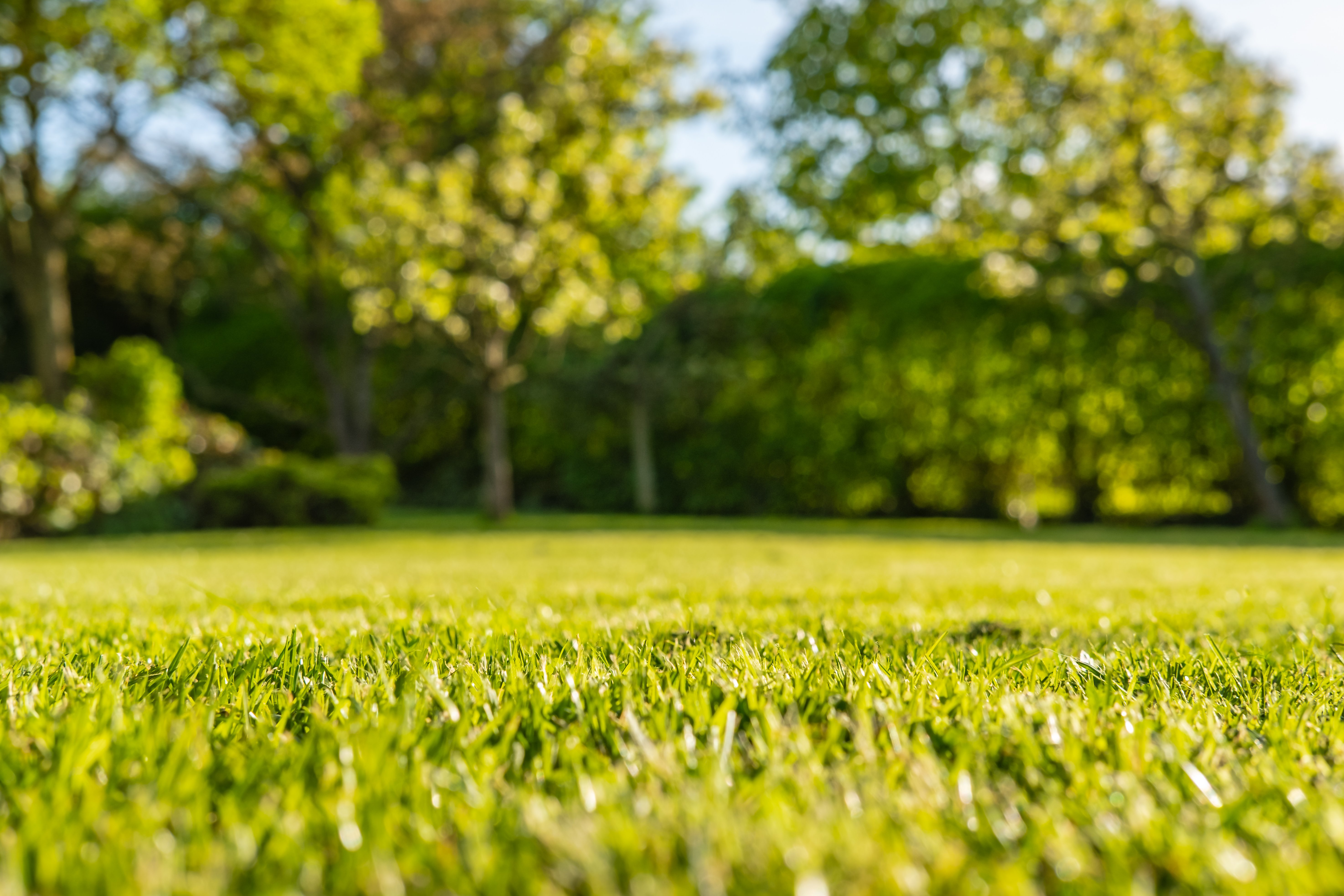 It's the most wonderful time of year - for lawn and garden lovers, that is! Spring is finally here and with it comes the start of growing season. To mark this special occasion, the good folks at Nutri-Lawn have written about soil quality and how to improve the health of it during this pivotal time of year.
Soil plays a very important part in determining how well a lawn can perform at its peak. Spring is a great time of the year to improve the condition and quality of your lawns soil. Soils lacking in organic matter, poor drainage, excessive compaction, acidic pH, and poor structure can all be improved to benefit the lawn.
Core Aeration Is Key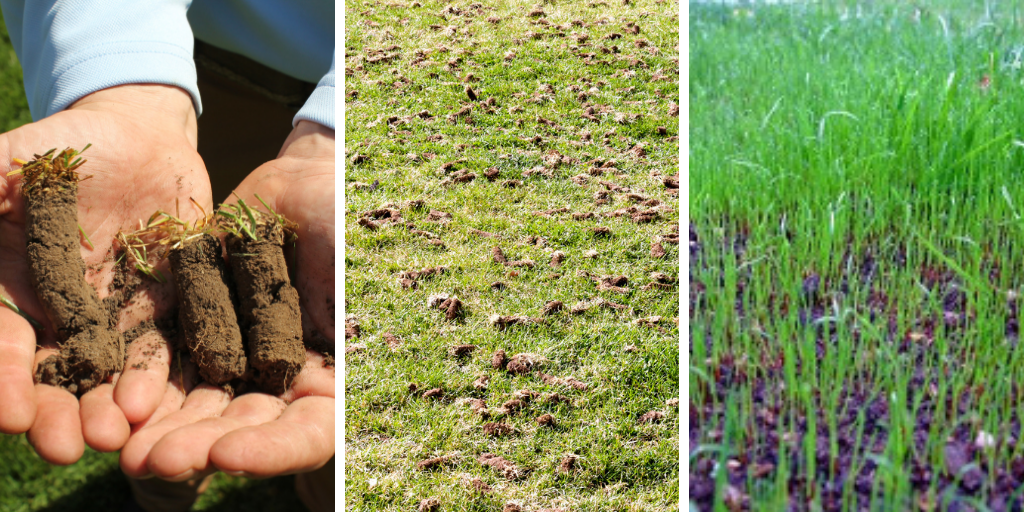 Core aeration is the process by which small cores of soil are removed from the lawn. This is done using an aeration machine. Aerating the lawn in the spring is highly recommended and provides many benefits including: relieves soil compaction, removes undesirable thatch layers, encourages deep root growth, improves air and water exchange, and improves fertilizer and other control product uptake.
Organic Topdressing
Soil conditions lacking in essential plant nutrients and organic material can create a challenge maintaining healthy turf. Spreading a thin layer of weed free natural organic topdressing across a lawn can help bring a tired lawn back to life by adding valuable nutrients, organic matter, micro organisms that fight plant disease, improve heat and drought stress, and optimizes seed germination and turf establishment.
The Time To Lime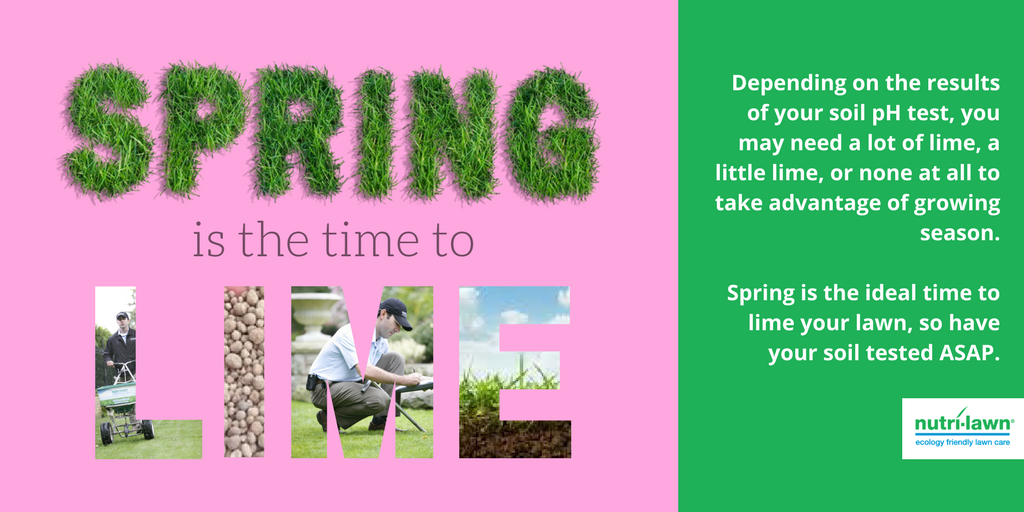 Spring is an ideal time to conduct a soil test to determine if the soil pH is ideal for healthy turf growth. optimal soil pH ranges between 6.5 – 7.5. Readings below 6.9 are considered acidic and readings above 7.1 are considered alkaline. Spring is a great time to apply Enhanced Calcitic Limestone to neutralize soil pH when conditions below 6.5 exist.
Follow us on Facebook for more spring lawn care tips & tricks.