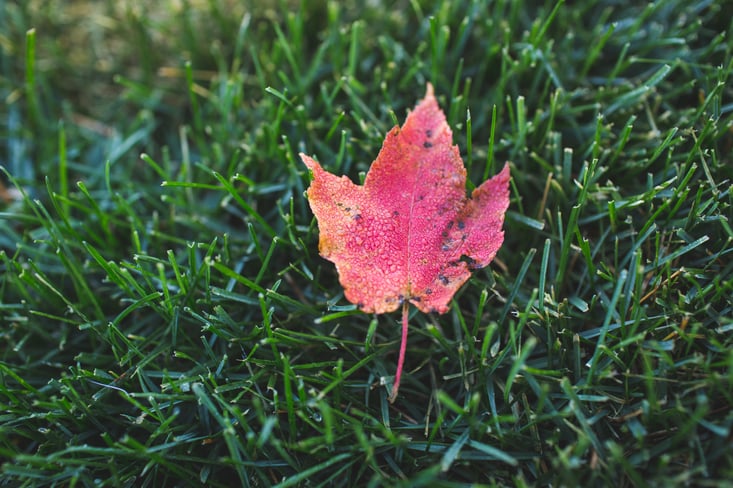 Just because fall is here, it doesn't mean lawn care stops. Right up until the first hard frost, fall is the optimal time to create the lawn you've always wanted for next year! If you've been doing all the right things and haven't seen any improvement in your lawn, it's possible you have the timing all wrong. There are a few things that are very beneficial for your lawn in the fall, but if you time it incorrectly, it can become a waste of time and energy. Here are our best tips for fall lawn care.
Gather Leaves
Many people love the colourful leaves in the fall. They're fun to jump in and throw around. Once they're wet though, fall leaves create a heavy, wet mat that smothers your grass. If that mat is left over the winter, chances are good that your grass won't survive. Dry leaves are easier to rake anyway.

You could try composting the leaves, if you have space, instead of bagging them for street collection. Leaves, especially wet leaves, will decompose quickly. Turn the pile once a week and you should find some nutrient-rich soil at the bottom very soon!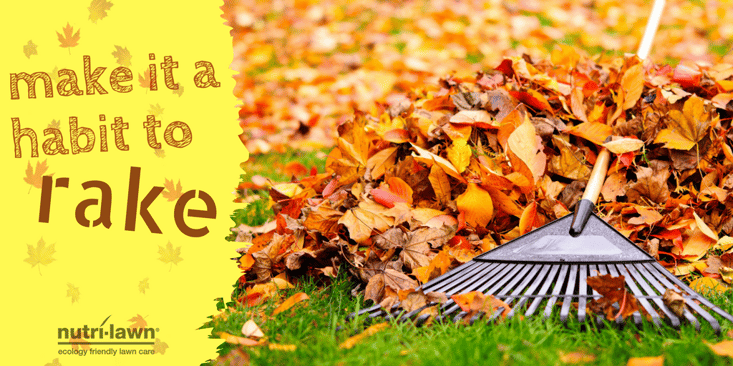 Keep Mowing
Grass will continue to grow until the first hard frost. Letting the lawn grow without mowing in fall leaves your grass vulnerable to fungus and snow mold in the spring. This won't kill your lawn, but it does make spring clean-up messy and puts stress on the plants. Consistently mowing your lawn too short can cause shallow root growth because grass produces most of its food in top portion of the blade. This leaves grass plants susceptible to winter kill. The ideal height is 2.5 – 3 inches in height.
Aeration
Fall is a really great time of year to aerate and loosen compacted soil. Waiting until spring to aerate means you're giving grass and weeds equal opportunity to spread, but most weeds are dormant in fall, so the advantage goes to your grass. Aerating in fall is more efficient and effective.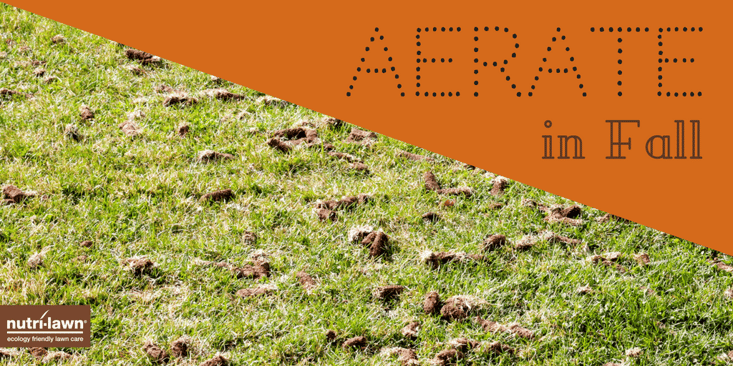 Overseeding
Many homeowners overseed in the fall and this is a smart idea. If done early enough, the new growth has a chance to get some good roots in order to survive winter. Unfortunately, if overseeding is done too late, the new shoots won't survive the winter. Additionally, seeds need direct contact with the soil to germinate so seeding by hand is often ineffective, especially if you don't spread some top soil first. Slit seeding may be recommended for some properties.
Fertilize
Your lawn could benefit from a boost of nutrients this fall to prepare for winter. Grass that's fertilized in fall usually starts earlier and greens up faster in spring than lawns that aren't fertilized in the fall. Timing is really important though. Fertilize too early and the grass puts those extra nutrients into new growth that's killed off on the first hard frost. Fertilize too late and the plants don't have a chance to absorb the nutrients before hard frost sends them into dormancy for the season.

Our lawn care experts can help you get to all those fall lawn care tasks you don't have time for. Call our turf pros at Nutri-Lawn Burlington for professional advice. Get started now so that new grass has a chance to grow deep roots before winter. Come springtime, you'll be glad you did!